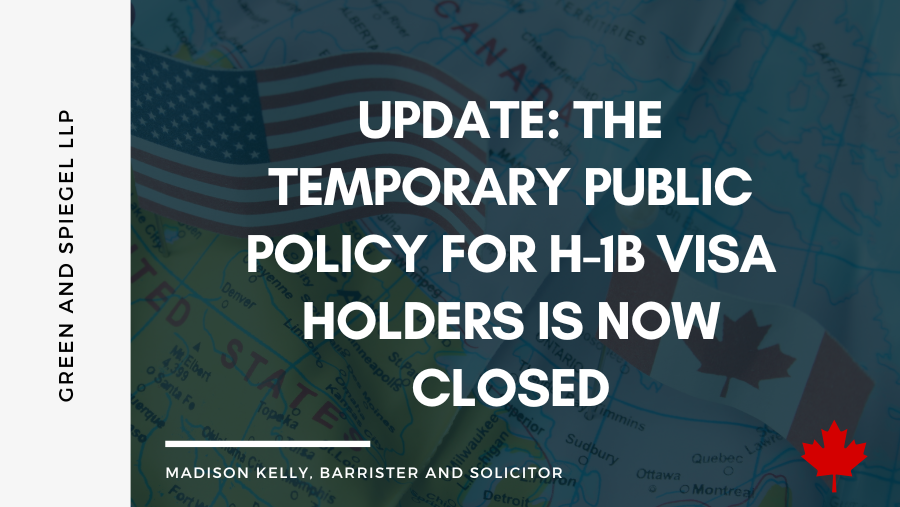 UPDATE: The temporary public policy for H-1B visa holders is now closed. The intake cap of 10,000 primary applications was reached and no additional applications are being accepted.
Canada's first-ever H-1B Open Work Permit reached its capacity of 10,000 primary applications within 48 hours.
Please contact us to learn about other immigration options for you.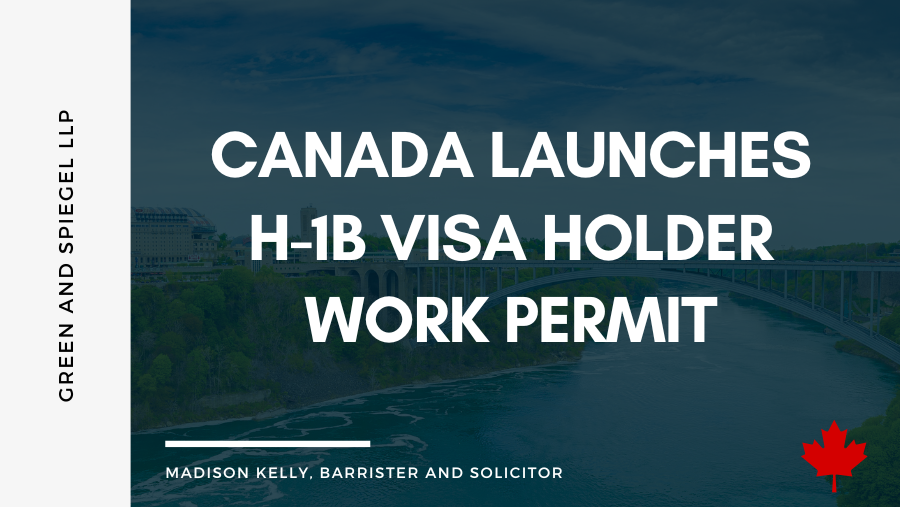 The Government of Canada has just launched Canada's first ever H-1B Visa Open Work Permit. Effective July 16, 2023, individuals currently living in the United States with a valid H-1B specialty occupation visa, may apply for the Canadian H-1B visa holder work permit. This initiative is meant to keep highly skilled workers in North America.
To apply, you will need the following documents:
Copy of your current H-1B Visa
Copy of your I-797/I-797B H-1B Approval Notice
Proof that you live in the United States (ex. Form I-94 Arrival/Departure Record, recent utility bill, income tax report, etc.)
Spouses and children of these principal H-1B visa open work permits will be eligible to apply for study permits, work permits, and temporary resident visas.
Those who are approved will receive an open work permit, valid for up to three years. If your passport expires in less than 3 years, your work permit will expire at the same time as your passport. You cannot get an extension under this initiative. This temporary program will last for one year, or until the cap of 10,000 applications has been reached. Processing times are approximately 6 weeks.
Contact us to learn more about how you can take advantage of this new program.