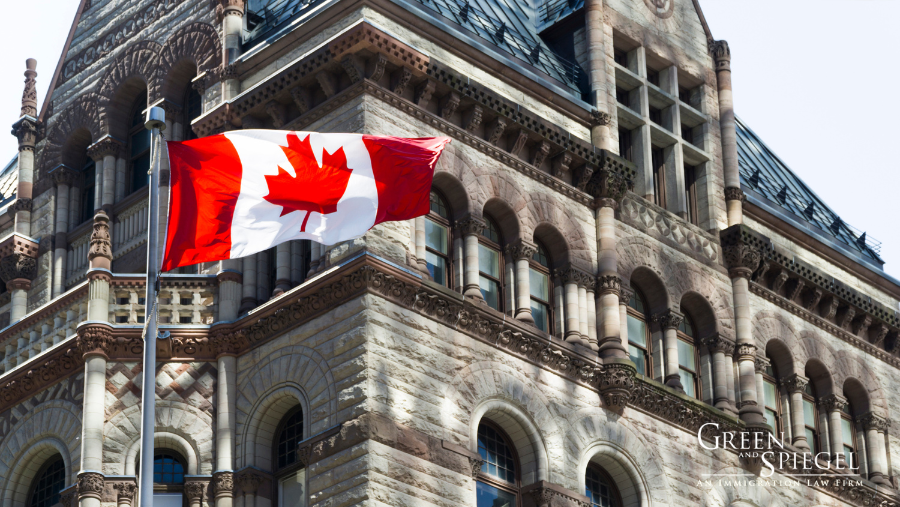 Since February 2023, Immigration, Refugees, and Citizenship Canada ("IRCC") has launched a wide-ranging review of Canada's immigration system, including consulting with stakeholders and members of the public. In total, IRCC heard from more than 17,500 individuals, including over 2,000 organizations and over 2,100 current or former immigrants, such as foreign workers in Canada on a temporary basis, international students, and permanent residents.
Last month, Canada's Immigration Minister Marc Miller announced plans to improve Canada's immigration system.
Following the Minister's announcement, IRCC released its new strategic report so that stakeholders are informed of the department's intentions. The report outlines a series of proposed changes aimed at ensuring Canada's immigration system remains efficient, fair, and supportive of its goals for economic growth, cultural diversity, and national development.
In this blog post, we'll dive into five key takeaways from the report that shed light on Canada's vision for the future of its immigration system.
1. Reduce wait times and improve service standards
IRCC recognizes that to compete for global talent, they must be modern and efficient, fair and transparent, predictable, and timely. Accordingly, they have announced a new state-of-the-art operating platform, Digital Platform Modernization (DPM), which will underpin these efforts to boost operational processing capacity and address backlogs.
This new digital platform will maximize efficiency and allow IRCC to better meet the high level of demand to work, study, visit, and live in Canada. DPM will bring new capabilities, such as an online single window into immigration programs, enhanced automation, and digital self-services. This will hopefully speed up processing times and improve program integrity, while making the immigration journey clearer and more human-focused.
Relatedly, IRCC is building a new digital, modern online client experience. The Client Experience Platform will be the new online portal for applicants to access all IRCC's programs and services and to interact with the department. It will offer a more positive and personalized experience to those looking for information, applying for programs and services, and checking for updates on the status of their application(s). With this platform, IRCC will begin rolling out a digital portal that will allow applicants and their representatives to send IRCC updated information about themselves or to respond to requests from officers for additional information or documents.
Finally, IRCC also plans to align application intake with available admissions spaces, to prevent years-long waits that applicants can experience when demand far exceeds available spaces, as well as expedite visitor visas. As of June 6, 2023, 13 more countries have been added to a partial visa exempt countries list. Now, travellers from 67 countries can apply for an electronic travel authorization (eTA) instead of a visa with most eTA applications approved within minutes.
2. Strengthen partnerships with employers and institutions
IRCC also plans to strengthen its fraud prevention measures with the introduction of a new mandatory requirement for international student letters of acceptance to be verified directly between IRCC and all designated learning institutions.
In addition, IRCC will adopt a "Recognized Institutions Framework" with qualifying universities and colleges. These post-secondary institutions will benefit from faster processing of study permits, if they achieve higher standards across key performance indicators such as integrity, student supports such as housing, and sustainable intake of students.
Similarly, IRCC plans on implementing the recently announced Recognized Employer Pilot program for repeat employers who meet compliance standards in occupations with a demonstrated labour shortage. Qualifying employers will receive several benefits, including streamlined Labour Market Impact Assessment (LMIA) application processing.
3. Maintain Canada's global competitiveness in attracting and retaining top talent
IRCC plans on creating the new role of a Chief International Talent Officer to align Canada's immigration policies with a long-term skills and labour strategy. The innovator in this role will be tasked with leveraging information about the skills needed for the future and ensuring that immigration better aligns with Canada's labour market and sectoral strategies.
IRCC also plans on implementing the first-ever tech talent strategy which includes an open work permit for U.S. H-1B visa holders to bolster the strength of the North American tech sector, a digital nomad strategy to promote Canada as a remote work destination with the possibility to remain upon receipt of a job offer, and development of additional options for highly talented individuals to come to Canada to work with or without a job offer. IRCC had launched an open work permit program for H-1B visa holders this past summer, which has since been closed. It remains to be seen if they will restart this program in the future.
Other measures intended to strengthening our labour market and attracting top talent includes a government commitment to continuing to improve the Start-Up Visa Program, new measures to better transition international students to the labour force, and working with partners to improve foreign credential recognition.
4. Better support diverse communities
IRCC seeks to integrate housing and health care planning, along with other important services, into planning Canada's immigration levels. The government aims to explore options to develop a more integrated plan to coordinate housing, health care and infrastructure between federal government departments, and in close collaboration with provinces, territories and municipalities.
IRCC will also seek to make the Rural and Northern Immigration Pilot (RNIP) a permanent program including assessing options to expand it to more communities, with particular attention to the needs of Francophone communities. RNIP is a community-driven program designed to spread the benefits of immigration to smaller communities by creating a path to permanent residence for workers who want to work and live in participating communities.
IRCC will also develop an ambitious new Francophone Immigration Policy to enhance the vitality of Francophone minority communities and work toward restoring and increasing their demographic weight. The policy will boost promotion and selection efforts as well as support the settlement and integration of French-speaking immigrants in Francophone minority communities. The policy will include a framework for setting ambitious yet attainable targets to increase the number of Francophone admissions on an ongoing basis.
5. Position the immigration system to adapt quickly to growing global humanitarian crises
Finally, IRCC plans on developing a crisis response framework that includes a transparent and evidence-based assessment mechanism to inform when a rapid immigration response is triggered for foreign nationals in need of urgent protection. The framework would include a toolkit to support government responses that can be tailored to each unique situation, as well as a skills inventory of public servants who can provide surge capacity as needed.
IRCC also plans to develop partnerships with organizations working on the ground to refer people to Canada in need of humanitarian and other pathways. Recently IRCC doubled the number of Human Rights Defender (HRD) spaces to 500 and entered into a partnership with ProtectDefenders.eu and Front Line Defenders, two organizations with a global reach who are now able to directly refer human rights defenders in need of protection. Additionally, on June 8, the Prime Minister announced that the Canadian organization Rainbow Railroad has become a referral partner for 2SLGBTQI+ Government-Assisted Refugees. IRCC is working to further diversify Canadian referral partners, which will allow Canada to be more inclusive in our humanitarian responses.
Additionally, considering record levels of forced migration globally, IRCC seeks to improve the asylum system to better manage higher claim volumes and help ensure that claimants are met with a process that is fast, fair and final.
Canada has long been celebrated for its progressive, flexible, and inclusive approach to immigration, and its latest report on improving the immigration system reinforces its commitment to maintaining and enhancing this reputation. As Canadian society continues to evolve, our immigration programs and policies must likewise innovate and adapt to these new realities. IRCC's recent strategic plan announcement is a welcome step in the right direction.
Please contact us for more information.