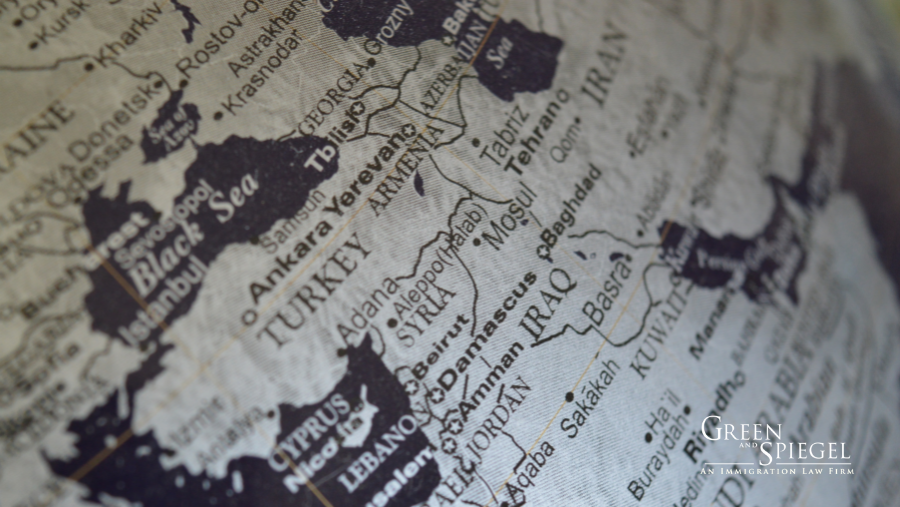 Türkçe çeviri için aşağı kaydırınız.
On September 29, 2023, Immigration, Refugees and Citizenship Canada (IRCC) extended the deadline to apply for special immigration measures to support Turkish and Syrian nationals in response the major earthquakes in the region in February 2023. The special measures are now extended until January 3, 2024.
Following the devastating earthquakes in Türkiye and Syria in February 2023, the Government of Canada had introduced several immigration measures to support Turkish and Syrian nationals. Initially, the measures were set to be in effect until September 25, 2023. On September 29, 2023, IRCC announced the extension of these following measures until January 3, 2024. These measures include the following:
Turkish and Syrian temporary residents in Canada may be able to apply for open work permits. They are also able to move between temporary categories (i.e., from a visitor to worker).
New and existing temporary and permanent residence applications from Turkiye and Syria, including visitor visa applications for immediate family members of Canadian citizens and Canadian permanent residents, are being prioritized.
Processing fees are being waived for Turkish and Syrian nationals who are already in Canada as temporary residents applying to extend their stays as visitors, workers, or students.
Permanent residence applicants may not need to provide a passport or travel document, as some applicants may have lost those documents because of the earthquakes.
Processing fees are being waived for Canadian citizens and permanent residents in Turkiye and Syria applying for temporary passports, limited-validity passports, emergency travel documents, citizenship certificates, and permanent resident travel documents.
Canada does not offer any special programs to allow those who were affected by the earthquakes to immigrate to Canada. Rather, the measures provided to support Turkish and Syrian nationals outside of Canada are limited to prioritizing applications under existing immigration categories and waiving passport requirements for some people.
Contact us to learn more about how you can take advantage of these special measures. We provide consultations in Turkish as well as English.
Türkiye ve Suriye depremlerinin ardından çıkarılan Kanada göçmenlik düzenlemeleri 3 Ocak 2024'e uzatıldı
Kanada hükümeti, 29 Eylül 2023 tarihinde yaptığı yeni açıklama ile, Şubat ayında Türkiye ve Suriye'de gerçekleşen depremlerin ardından çıkardığı Kanada göçmenlik düzenlemelerini 3 Ocak 2024 tarihine kadar uzattığını duyurdu.
Kanada, 18 Mart 2023'te bir duyuru yapmış ve Şubat ayında Türkiye ve Suriye'de yaşanan deprem felaketinin ardından yeni göçmenlik düzenlemeleri yürürlüğe sokmuştu. İlk yapılan açıklamada, bu düzenlemelerin 25 Eylül 2023 tarihine kadar yürülükte kalacağı duyurulmuştu. Son yapılan duyuru ile 3 Ocak 2024'e kadar uzatılan düzenlemeler şu şekilde:
Kanada'da geçici olarak ikamet eden Türkiye ve Suriye vatandaşları, açık çalışma izni başvurusunda bulunabilecek. Ayrıca, bu kişiler geçici vize kategorileri arasında geçiş yapabilecekler (örneğin, şu anda Kanada'da turist olarak bulunan bir kişi çalışma izni ile işçi statüsüne sahip olabilecek).
Türkiye ve Suriye'den yapılan vize ve kalıcı oturma izni başvurularına öncelik verilmesine devam edilecek. Bunun yanı sıra, Kanada vatandaşı veya oturma izni sahibi kişilerin yakın aile üyelerinin turist vizesi başvurularında öncelik sağlanacak.
Kanada'da kalış sürelerini uzatmak isteyen ziyaretçi, çalışma veya öğrenci izni sahiplerinden işlem ücreti alınmayacak.
Bazı başvuru sahiplerinin depremler nedeniyle pasaport veya seyahat belgelerini kaybetmiş olma ihtimali göz önüne alınarak, Kanada oturma izni başvurusunda bulunan kişilerde pasaport veya seyahat belgesine sahip olmaları şartı aranmayacak.
Kanada vatandaşı veya oturma izni sahibi olan kişilerden geçici pasaport, geçerliliği sınırlı olan pasaport, acil durum seyahat belgesi, vatandaşlık sertifikası ve oturma izni seyahat belgesi başvurularından işlem ücreti alınmayacak.
Bu düzenlemeler altında Kanada dışından vize başvurusunda bulunacak kişilerin faydalanacağı kolaylıklar, işlem sırasında öncelik sağlanmasıyla sınırlı. Onun haricinde vize, çalışma izni, oturma izni vb. başvurulara uygunluk bakımından Kanada hükümeti ayrıca bir kolaylık sağlamıyor.
Kanada'nın göçmenlik düzenlemelerinden nasıl yararlanabileceğiniz hakkında daha fazla bilgi edinmek için bizimle iletişime geçin. Green and Spiegel olarak, İngilizce'nin yanı sıra Türkçe de danışmanlık hizmeti sağlayabiliyoruz.