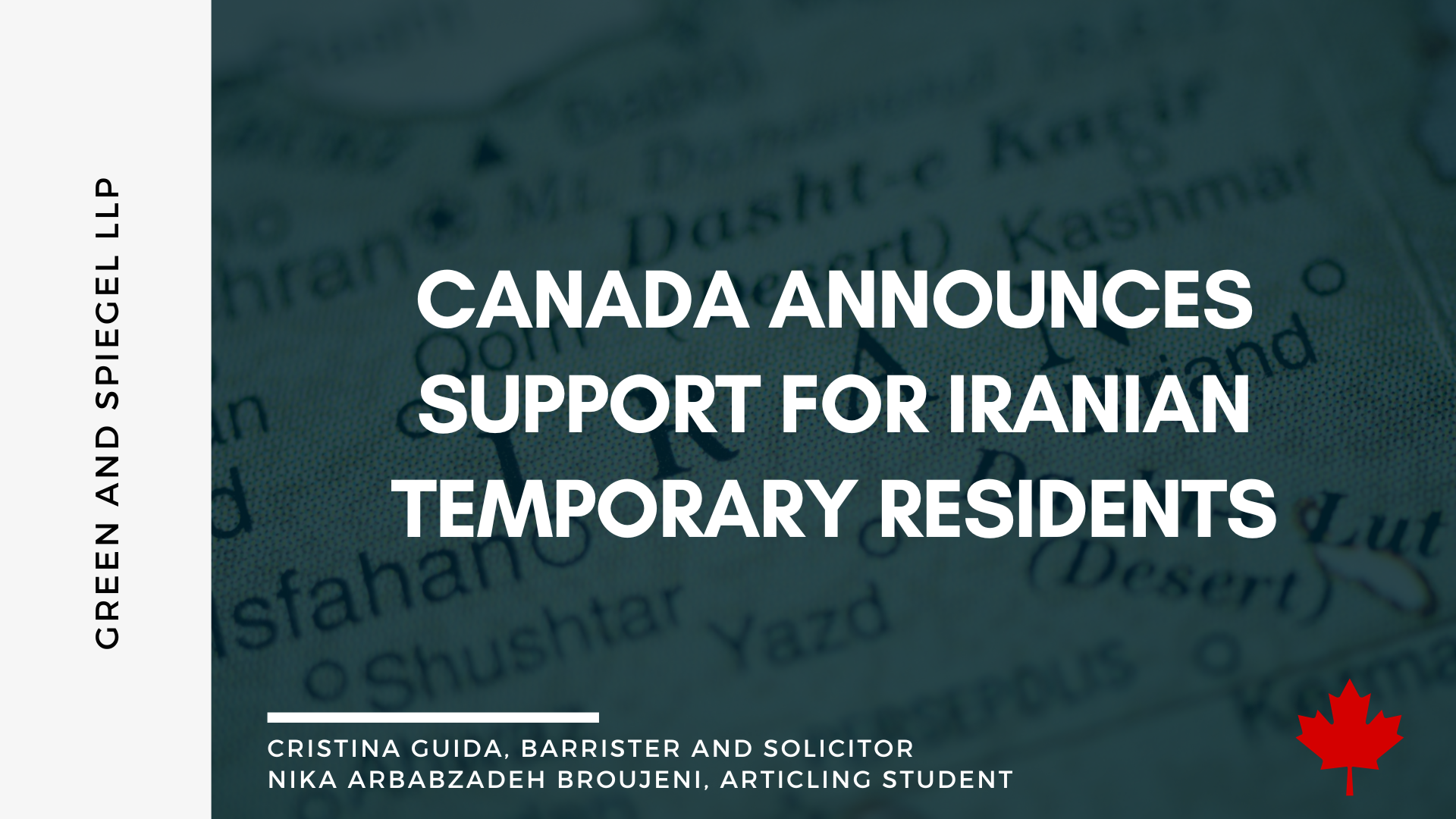 Immigration, Refugees and Citizenship Canada (IRCC) has announced several facilitative measures in support of Iranian temporary residents, permanent residents, and citizens.
Effective March 1, 2023, Iranian temporary residents in Canada are able to extend their stay in Canada for free by applying to:
Extend their current temporary resident status
Change their temporary resident status (for example, from a visitor to a worker)
In addition, Canadian citizens and permanent residents living in Iran are now able to apply for the following documents for free:
limited validity Canadian passport
Canadian citizenship certificate
permanent resident travel document
The government has also stated that certain eligible in-Canada applications will be processed on a priority basis.
Finally, it must be noted that, although the IRCC's earlier announcements hinted at a possible change to the Human Rights Defenders Stream, the latest announcement does not provide further details on this matter.
Individuals who are interested in these special measures can apply as of March 1, 2023, and until February 28, 2024. Contact us to learn more about how you can take advantage of these special measures.