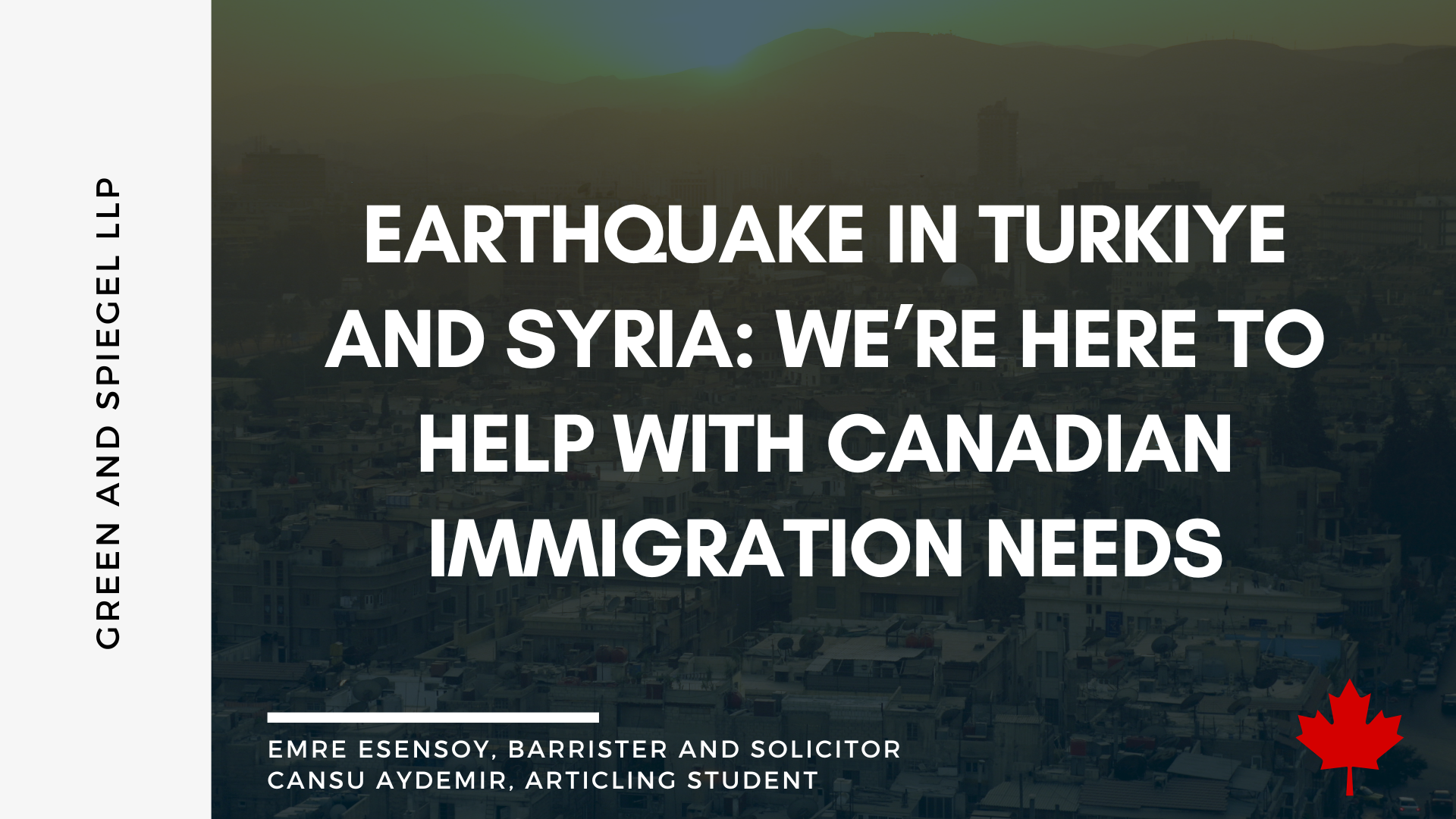 At Green and Spiegel, we were heartbroken to see the news and images coming out of south-eastern Turkiye and Syria, as two major earthquakes took thousands of lives on Monday, February 6, 2023 and left many more injured and vulnerable.
To contribute to the global efforts to help those in urgent in need of assistance, Green and Spiegel will now offer free consultations for people who have been affected by the devastating earthquake that hit Turkiye and Syria with their Canadian visa and immigration needs. Some of the Canadian immigration services that we can help with include permanent resident card renewals; Permanent Resident Travel Document applications; work or study permit extensions; family reunification; refugee claims, and more.
If you or anyone you know is affected by the earthquake and needs help with Canadian immigration matters, feel free to contact us. We provide consultations in Turkish as well as English.
As the Green and Spiegel family, we wish to express our sorrow, sympathy, and support for those affected by the earthquake.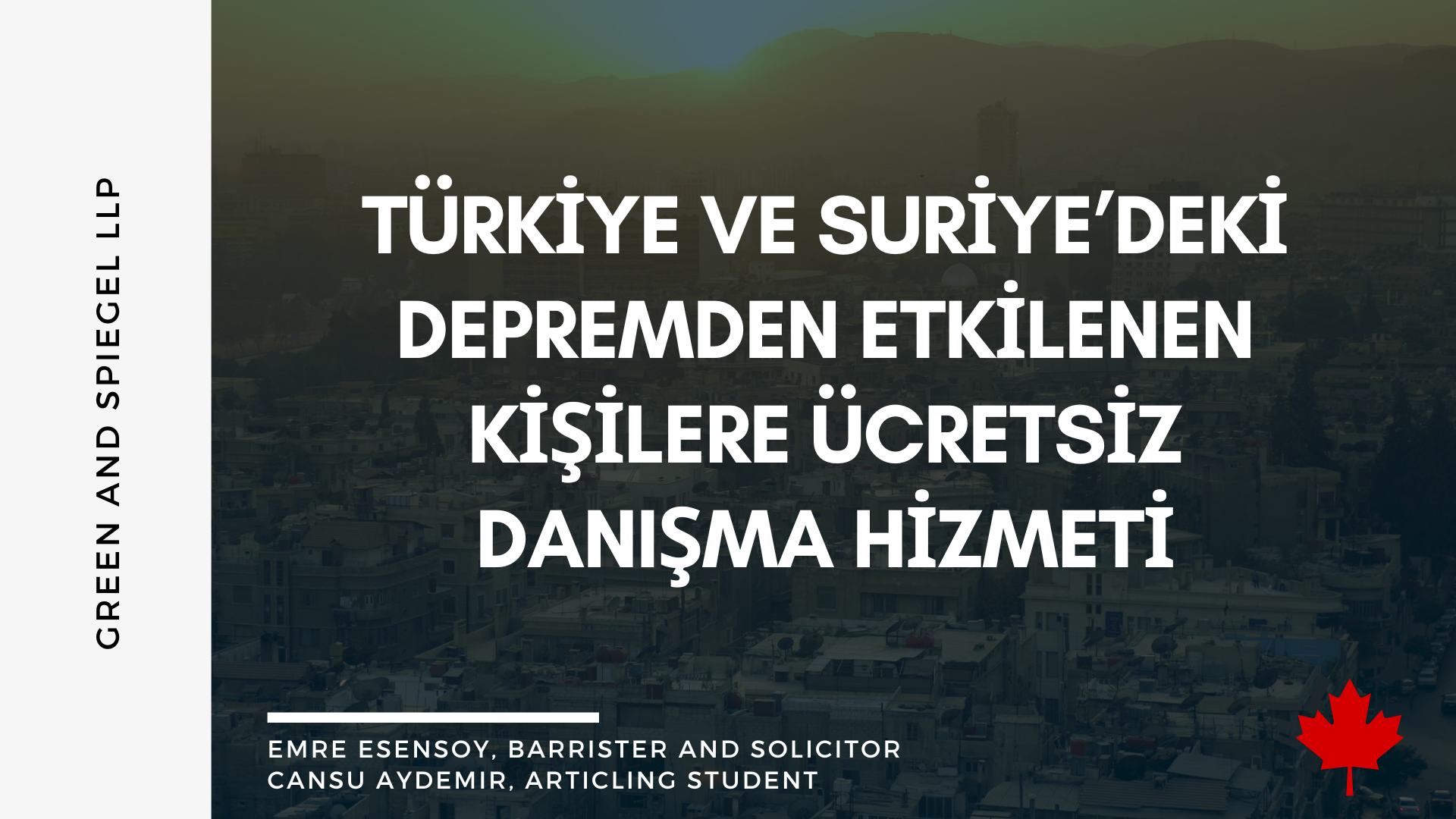 TÜRKİYE VE SURİYE'DEKİ DEPREMDEN ETKİLENEN KİŞİLERE ÜCRETSİZ DANIŞMA HİZMETİ
Green and Spiegel hukuk firması olarak, 6 Şubat 2023'te Türkiye ve Suriye'de yaşanan depremlerden dolayı büyük üzüntü yaşıyoruz.
Uluslararası yardım çalışmalarına destek olmak adına, depremden etkilenen kişilere Kanada vize ve göçmenlik soruları ve sorunları ile ilgili ücretsiz danışma yardımında bulunuyoruz. Ücretsiz danışma sunduğumuz konular dahilinde oturma izni kartı yenileme işlemleri; oturma izni seyahat belgesi başvurusu; çalışma veya eğitim izni belgesi uzatma işlemleri, iltica başvuruları, ve daha pek çok alan bulunuyor.
Eğer siz, veya depremden etkilenen herhangi bir tanıdığınızın Kanada göçmenliğine dair soru veya sorununuz varsa, lütfen bize ulaşın. Danışma hizmetimizi İngilizce veya Türkçe olarak sağlayabiliyoruz.
Green and Spiegel ailesi olarak, depremde hayatını kaybeden kişilere rahmet, aile ve yakınlarına baş sağlığı diliyor, depremden herhangi bir şekilde etkilenmiş herkese en içten desteklerimizi sunuyoruz.