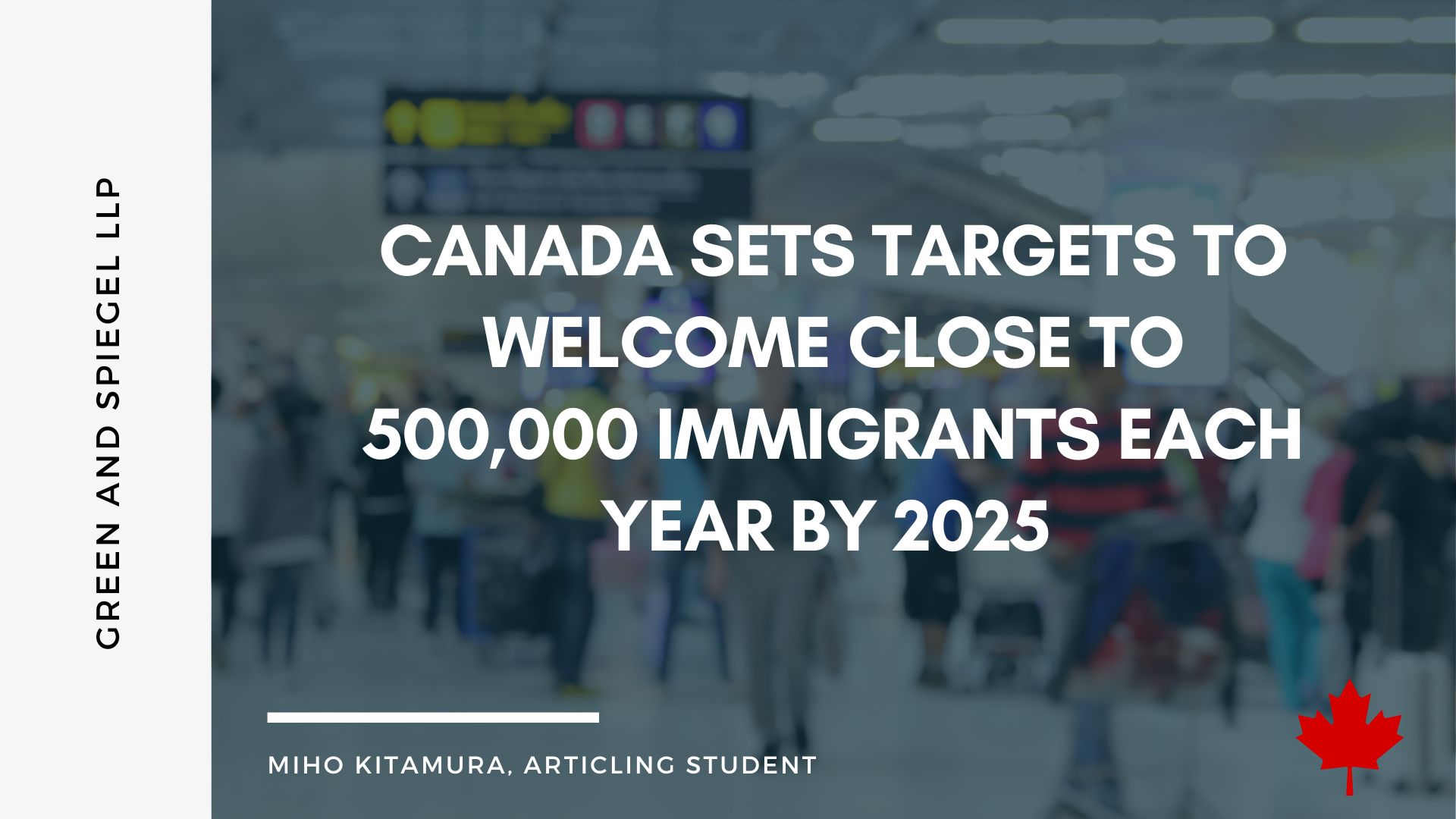 On November 1, 2022, the Minister of Immigration, Refugees and Citizenship, the Honourable Sean Fraser, released Canada's 2023-2025 Immigration Levels Plan.
Last year, Canada welcomed over 405,000 permanent residents – the highest number of immigrants ever welcomed in a single year. The Government is setting up new targets and plans to welcome 465,000 permanent residents in 2023, 485,000 in 2024, and 500,000 in 2025.
This plan comes as Canada is experiencing a critical labour market shortage as its economy recovers from the COVID-19 pandemic. Newcomers will be a key factor in the strategy to help businesses find workers and attract skills in industries such as health care, skilled trades, and manufacturing and technology, in different regions of the country.
Interesting fact – newcomers account for almost 100% of Canada's labour force growth, and by 2032, they are projected to account for 100% of Canada's population growth.
If you have any questions about immigrating to Canada, please contact us to schedule a consultation.