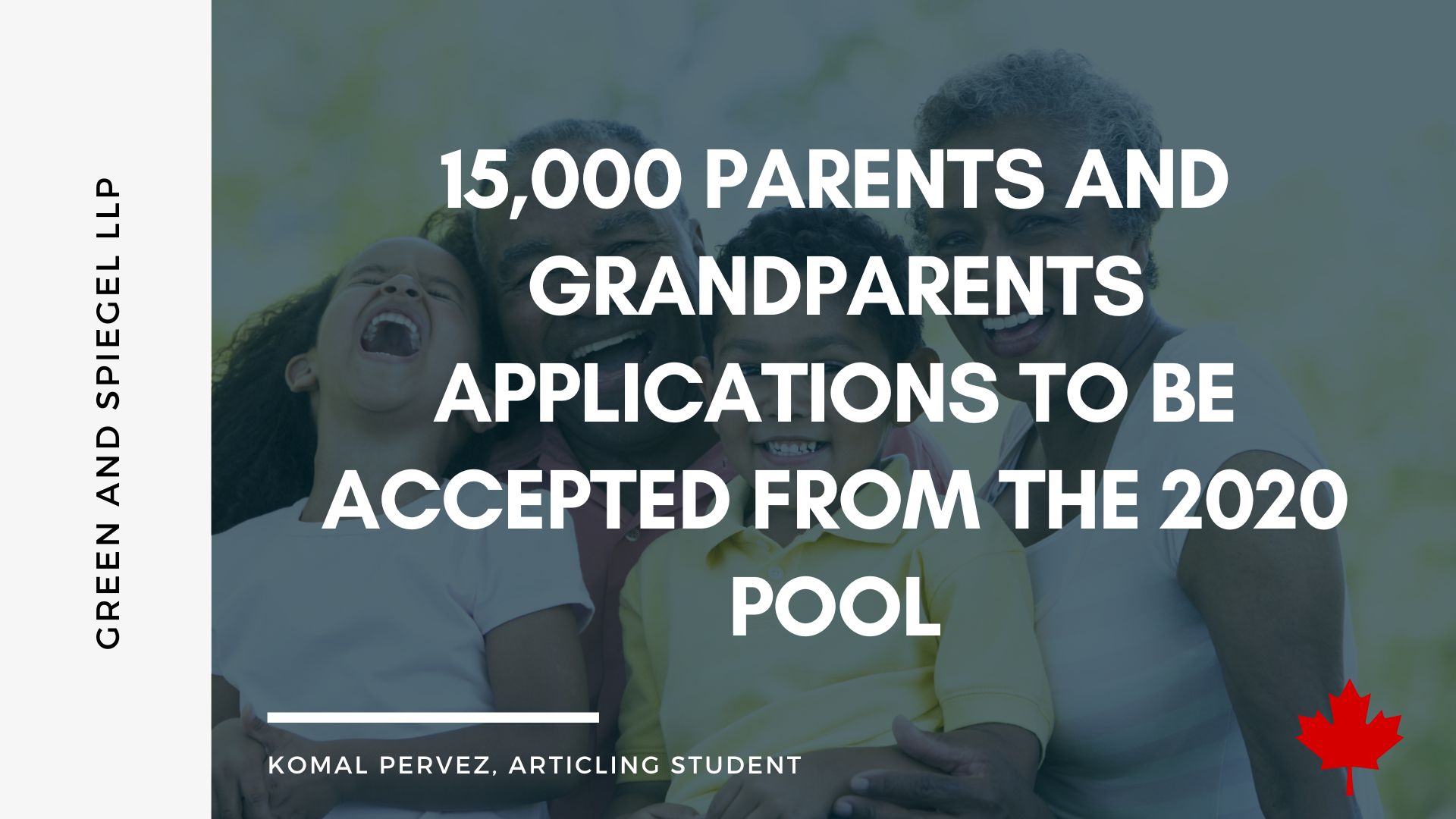 On October 11, 2022, Member of Parliament Sonia Sidhu, on behalf of the Honourable Sean Fraser, Minister of Immigration, Refugees and Citizenship (IRCC), alongside Member of Parliament Shafqat Ali, announced that up to 15,000 complete applications from the 2020 pool of sponsors under the Parents and Grandparents Program would be accepted this year.
This week, IRCC will begin sending "invitations to apply" to 23,100 interested potential sponsors who submitted an interest to sponsor form between October 13, 2020, to November 3, 2020. The invitations will be sent over the course of two weeks. Due to the number of interested applicants remaining in the pool of submissions from 2020, IRCC will send invitations to apply to randomly selected potential sponsors from that pool instead of opening a new interest to sponsor form.
In recognition of the ongoing financial impact of COVID-19, IRCC will use a lower income requirement for the sponsorship of parents and grandparents. For the 2020 and 2021 tax years, the income requirement for sponsors will be the minimum necessary income, instead of the minimum necessary income plus 30%. Additionally, regular Employment Insurance benefits and temporary COVID-19 benefits (such as the Canada Emergency Response Benefit) will be permitted to be included toward the sponsor's income.
Anyone who submitted an interest to sponsor form in 2020, but who did not receive an invitation to apply in January 2021 or September 2021, is encouraged to check the email account they provided when they submitted their interest.  While IRCC will be sending "invitations to apply" to 23,100 interested potential sponsors, only up to 15,000 applications will be accepted.  Therefore, potential sponsors are encouraged to apply as soon as possible upon receiving an "invitation to apply".
If you wish to reunite with your parents and grandparents in Canada but are not invited this year, you may consider a super visa application. A super visa is a multiple-entry visa that is valid for 10 years. Enhancements to the super visa program implemented in July 2022 allow super visa holders to stay in Canada for up to 5 years at a time, with the option to extend their visit by up to 2 years at a time without leaving the country. These enhancements will make it easier for Canadians to reunite with their parents and grandparents.
If you have been invited to apply and would like our assistance with your application under the Parents and Grandparents  Program or would like to learn more about eligibility for a super visa, please contact Green and Spiegel LLP.