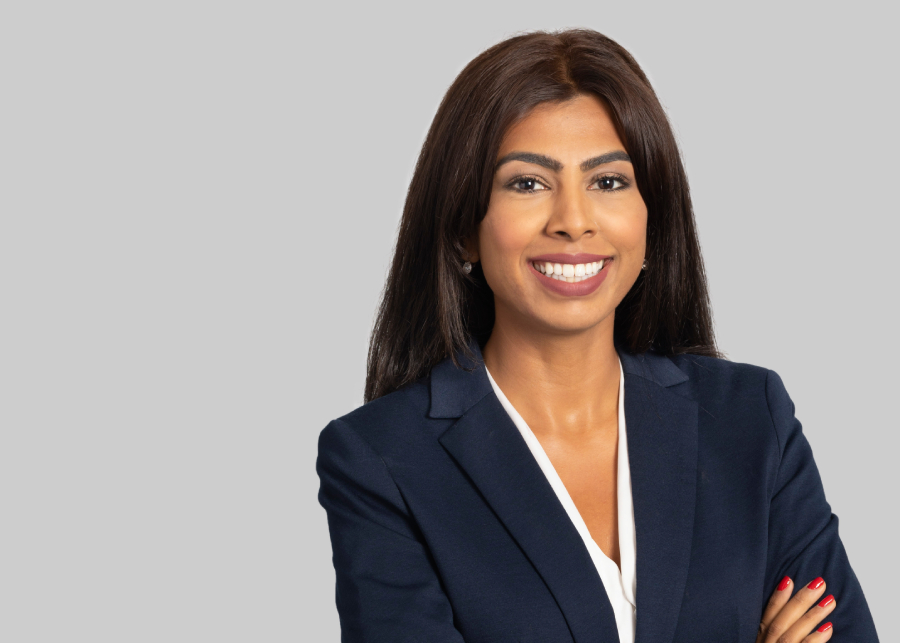 Toronto
150 York Street, 5th Floor Toronto ON M5H 3S5 CA
Bio
Komal Pervez is an Articling Student at Green and Spiegel LLP in Toronto. Komal assists clients with all aspects of immigration law in Canada. Komal is particularly interested in the intersection of immigration law and public policy.
Komal went to law school at the University of Southampton and has also graduated with a bachelor's degree in Political Science and English from The University of Toronto. While in law school, Komal served as the academic events representative for the Canadian law society and was appointed as the student law representative for the Southampton students' union. Komal also volunteered at the personal support unit at a crown court in Southampton, England. During this role, she assisted self-representing litigants in matters relating to immigration, social assistance, money claims, and legal redress through relevant legislation.
After law school, Komal worked as an immigration case analyst on the LMIA Team at Green and Spiegel LLP. Within this role, Komal assisted clients with LMIA applications and temporary applications for work permits, study permits, and visitor visas. Prior to law school, Komal worked as a caseworker in a Member of Parliament's office addressing constituents' immigration concerns. Her experience as an immigration case analyst and immigration case worker has provided Komal with a deep understanding of Canadian immigration procedure and a unique perspective when working with clients.
Practice Areas
Education
LL.B., University of Southampton, 2020
B.A (Hons), University of Toronto, 2017
Involvement
South Asian Bar Association, Student Liaison, 2021-2022
University of Southampton, Academic Events Representative, 2019-2020
University of Southampton, Student-Staff Liaison, 2018-2019
University of Southampton, BAME in Law, 2019-2020
Community Involvement
Support Through Court, Personal Support Unit, 2018-2019
Awards