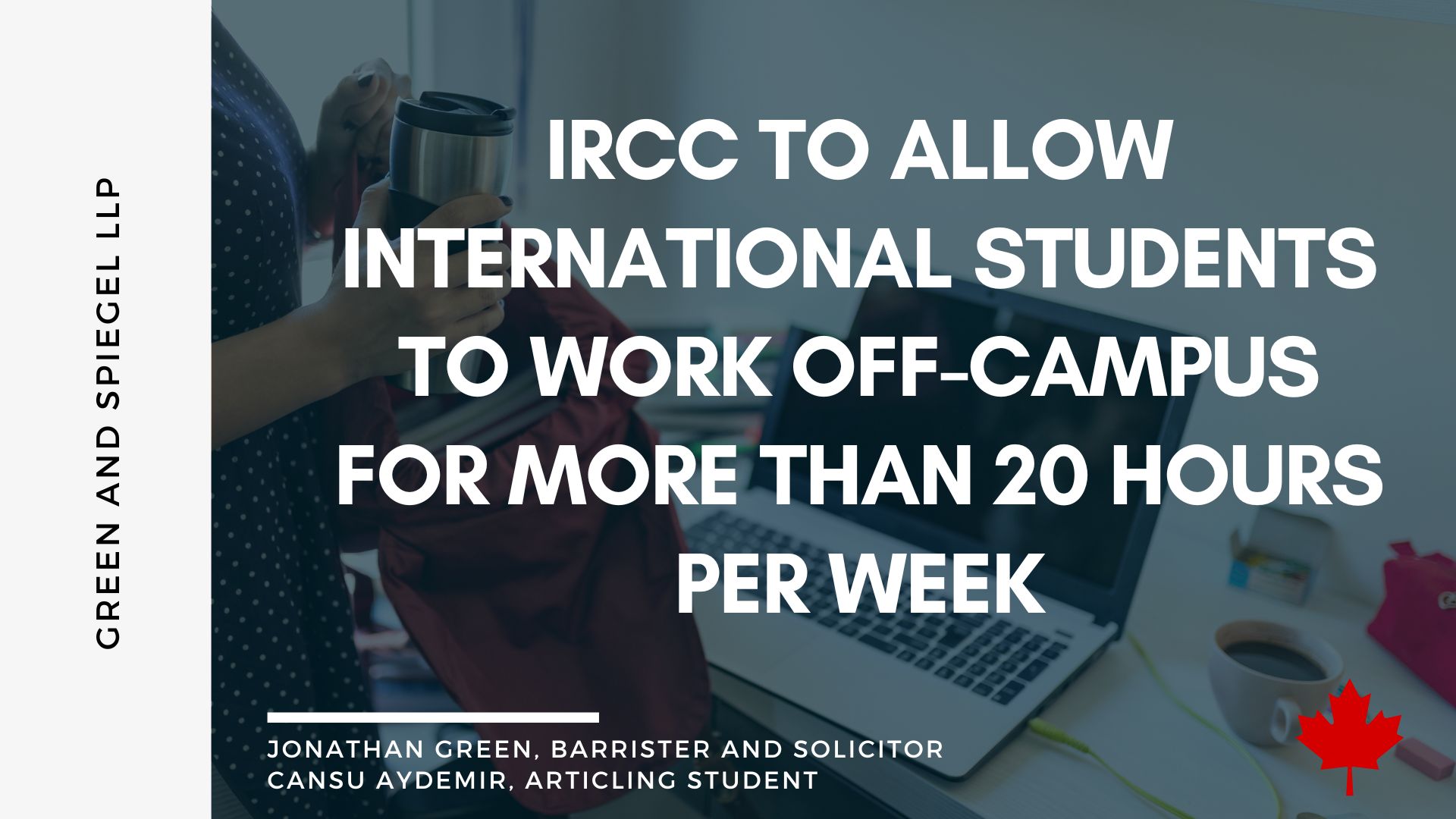 Good news for international students — Canada is lifting the limit on the number of hours international students are allowed to work off-campus. With this new program, international students will help solve Canada's recent labour shortage crisis. 
Traditionally, international students in Canada are authorized to work off-campus under the terms of their study permit. However, the work hours were limited to 20 hours of paid work outside their studies for each week. The government's new program is temporarily removing these restrictions. Starting from November 15, 2022, until December 31, 2023, international students in Canada with a valid off-campus work authorization will not be restricted by the 20-hour-per-week rule. Future international students, who are not in Canada yet but have already submitted a study permit application, will also be able to benefit from this temporary change, once their application is approved.
The Canadian economy has been recovering from the effects of COVID-19 pandemic. During the process of recovery and growth, employers have been facing significant challenges in finding and retaining workers. The new program is an effort to address this issue and to fill the vacancies with international students where possible. It is estimated that around 500,000 students would be eligible for the program. Undoubtedly, a higher number of international students in the workforce without the 20-hour-per-week limit will help Canada's current labour shortage. 
In addition to helping Canada's labour crisis, this new program will also provide many international students with a greater opportunity to gain valuable work experience in Canada—which then may also help their permanent immigration applications. The program will also allow students to work more hours—so, in general, it will help students financially. 
Automated Process in Study Permit Extensions
In October, Immigration, Refugees and Citizenship Canada ("IRCC") is also launching a pilot project to automate the processing of study permit extensions. The goal of this new pilot is to address backlog issues and to improve the immigration process by reducing wait times. Only a small number of applicants will be included within this pilot project—however, these applicants' study permits may see a much more efficient and faster timeline than the regular process. 
Contact Us
If you have any questions about the new rules regarding international students, please do not hesitate to contact us.