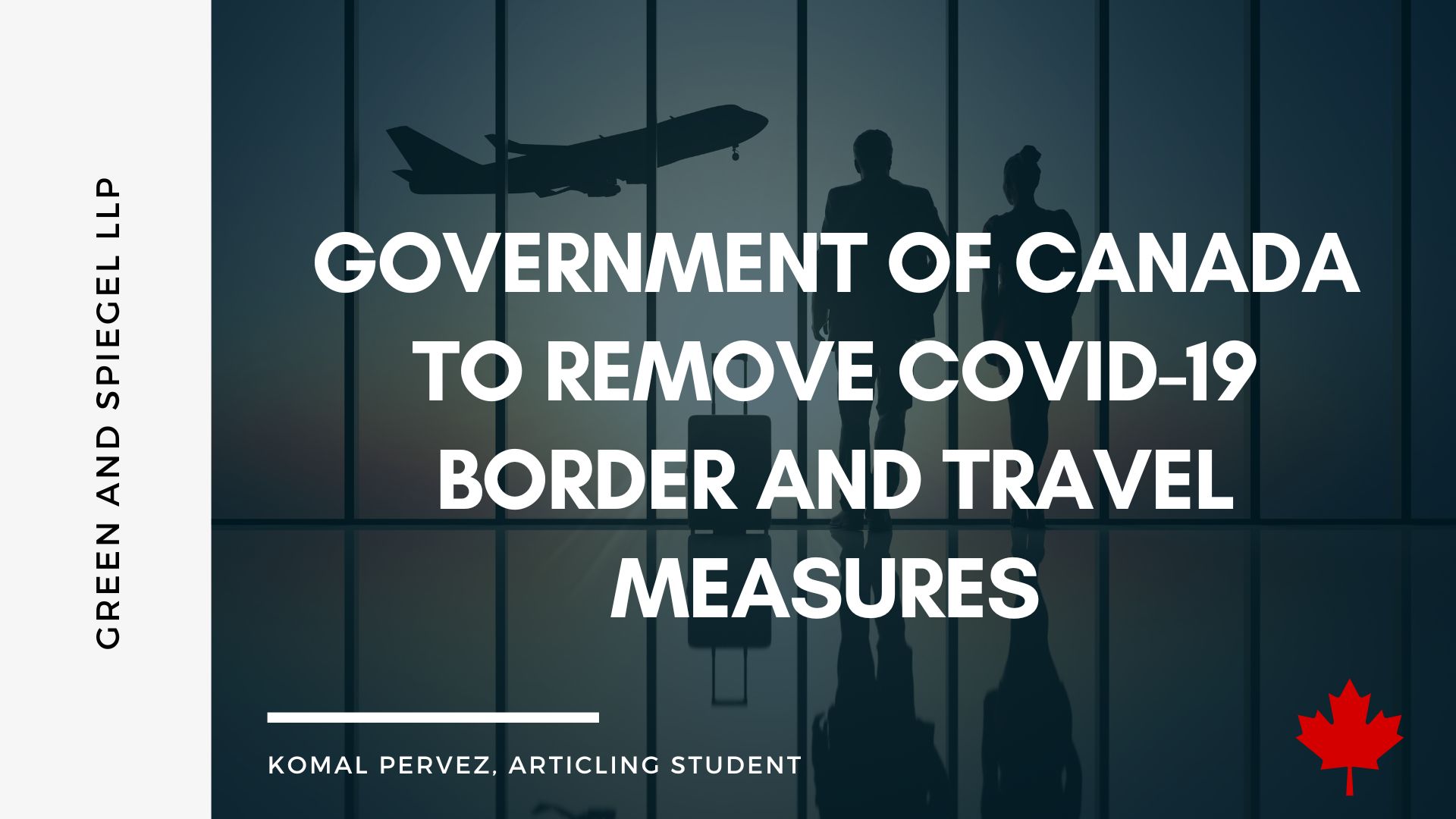 The Government of Canada has announced the removal of all COVID-19 entry restrictions including proof of COVID-19 vaccination and quarantine requirements, randomized COVID-19 testing, and the mandatory use of ArriveCAN. Effective October 1, 2022, all travellers, regardless of citizenship, will no longer be required to submit public health information through the ArriveCAN app or website, provide proof of vaccination, undergo pre- or on-arrival testing, carry out COVID-19-related quarantine or isolation, or monitor and report if they develop signs or symptoms of COVID-19 upon arriving to Canada. Further, as of October 1, 2022, travellers who entered Canada 14 days prior to October 1, 2022, who were required to isolate or quarantine, will not be required to complete the remainder of their quarantine or isolation or complete their testing requirements.
Transport Canada is also removing existing travel requirements and travellers will no longer be required to undergo health checks for travel by air or rail nor will they be required to wear masks on planes and trains. Additionally, cruise measures are also being lifted, and travellers will no longer be required to have pre-board tests, be vaccinated, or use ArriveCAN.
Although this announcement removes COVID-19 border restrictions for anyone entering Canada, all travellers must still meet the entry requirements under the Immigration and Refugee Protection Act and provide appropriate travel and immigration documentation as necessary.