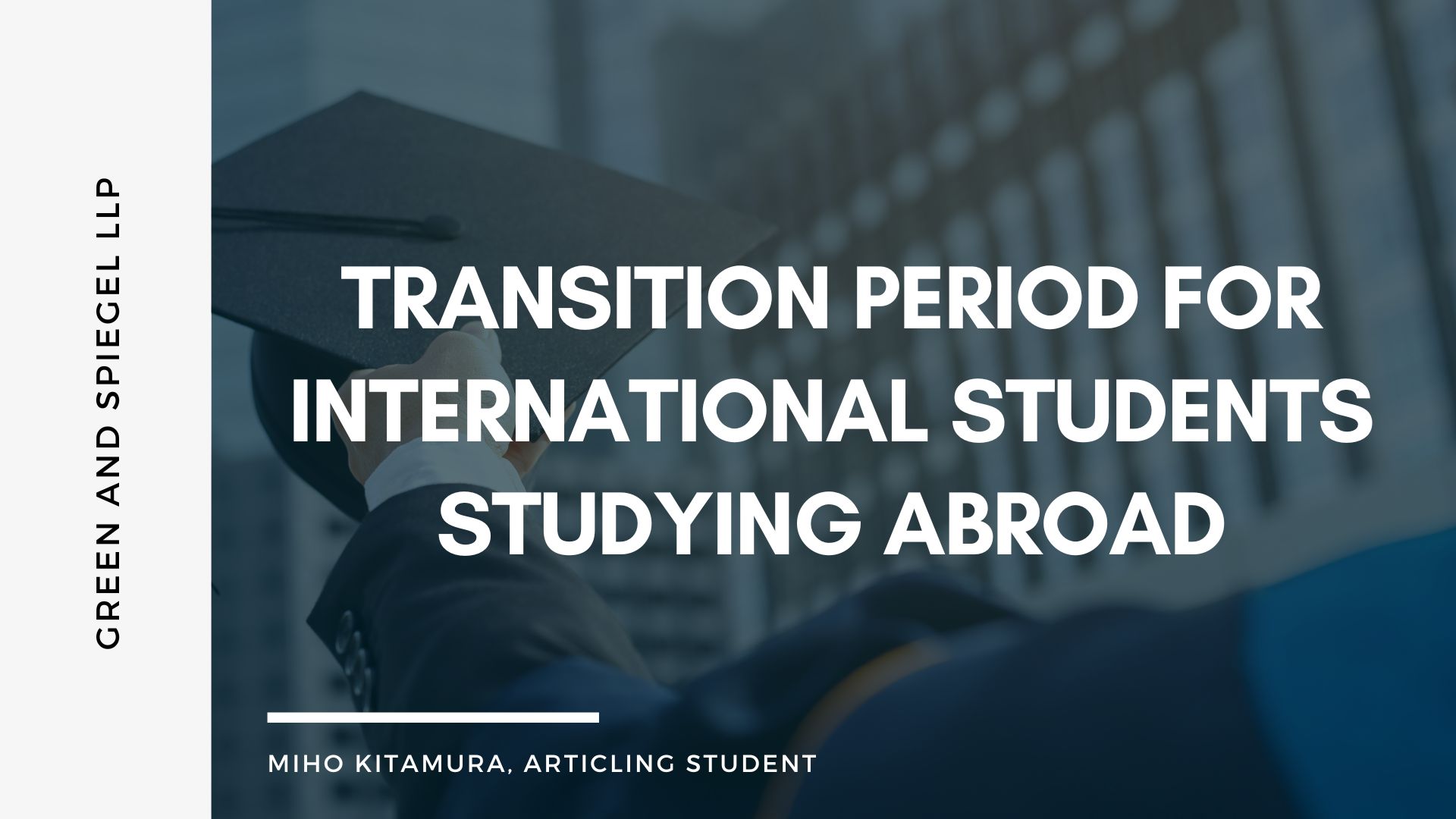 Transition Period for International Students Studying Online Outside of Canada 
On August 25, 2022, Immigration, Refugees, and Citizenship Canada (IRCC) announced that international students can continue to pursue their studies online from outside of Canada until August 31, 2023.
Does this transition period affect you? 
This transition period may affect you if you are an international student who is studying online from abroad.
What do these transition measures mean? 
International students who are currently studying online from abroad or who submit a study permit application no later than August 31, 2022 can continue to complete their program online. This will not affect their eligibility for a Post-Graduate Work Permit (PGWP). This extension of distance learning measures will affect programs starting from September 1, 2022 to August 31, 2023.
However, it is important to note that:
To remain eligible for a PGWP, no more than 50% of the credits earned can be completed outside of Canada.
After September 1, 2023, education completed online from outside of Canada will be deducted from the length of a future PGWP.
Why are these transition measures in place? 
These measures are in place to encourage international students to come back to Canada while recognizing that some international students may need more time to do so.
Contact Us 
If you have any questions about this transition period for international students or are interested in applying for a study permit or a PGWP, please do not hesitate to contact us.