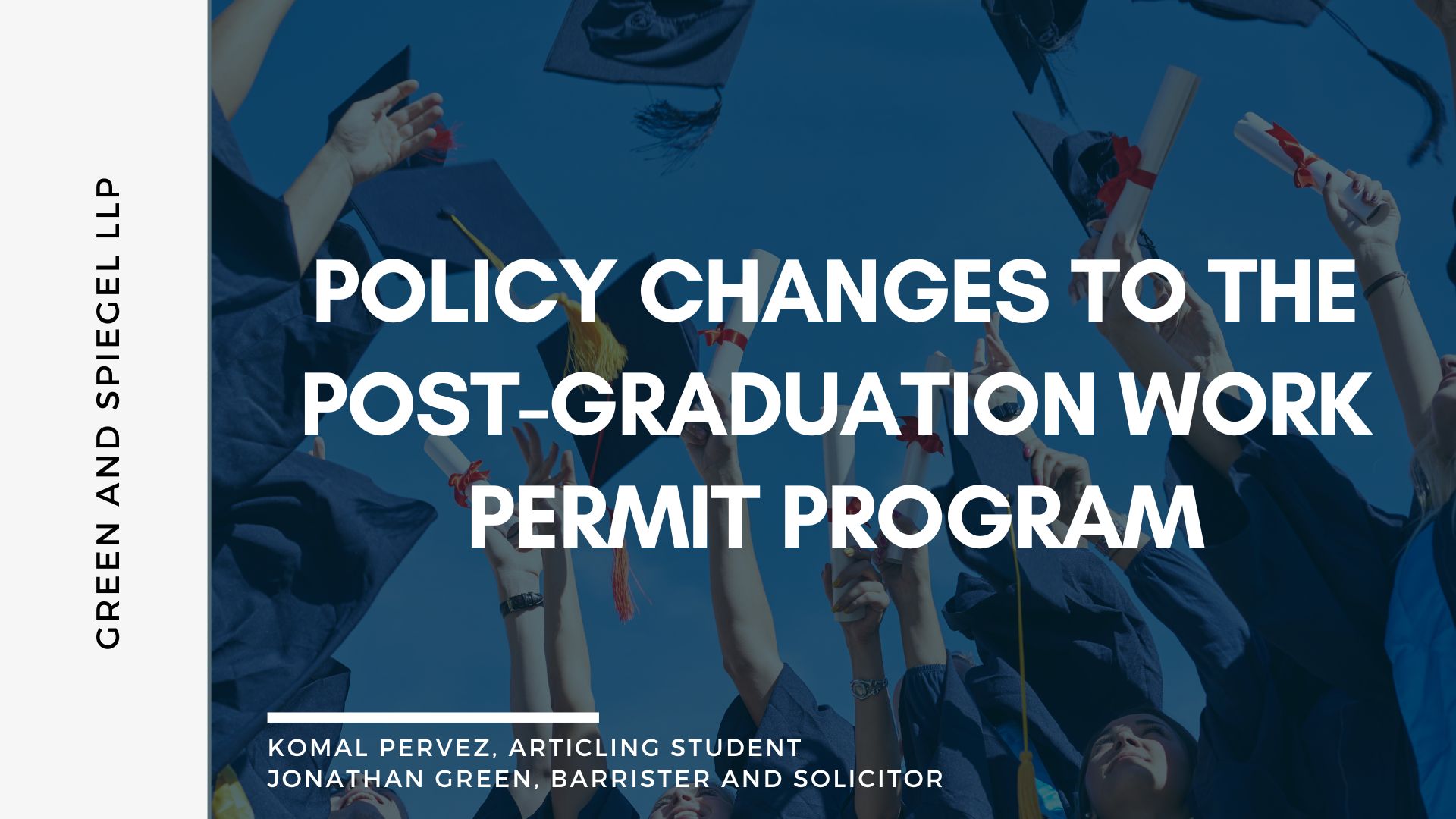 Immigration, Refugees and Citizenship Canada has implemented new measures to assist former international students with expiring or expired post-graduation work permits (PGWP).
IRCC has recently provided additional information on this temporary policy which came into force on June 13, 2022. It will grant foreign nationals who hold post-graduation work permits that have expired or are expiring between September 20, 2021, and December 31, 2022, the opportunity to work in Canada for an additional 18 months. To be considered under this policy, all applications must be submitted before December 31, 2022, the foreign national must have maintained their temporary status/ be eligible for restoration and must indicate the duration they are seeking consideration for.
This interim work period authorization will be in effect up until May 31, 2023 and will ensure that those eligible for the 18-month extension are authorized to work while their application is in progress.
Additional changes have also been implemented for eligible international students who have completed distance learning courses. Previously, all distance learning courses completed from outside of Canada were excluded from the time accumulated towards the length of the PGWP and 50% of the courseload was required to be completed in person and in Canada. The temporary policy changes allow students enrolled in PGWP-eligible programs in progress from March 2020 or beginning Spring 2020 up to and including summer 2022 to bypass this requirement and complete up to 100% of their program online from outside of Canada. Under this policy, time spent studying outside Canada (until August 31, 2022) can be counted towards the length of the PGWP.
Students may also be eligible for 'program stacking' which permits combining the length of eligible programs of study when applying for a PGWP in the future and completing two programs online from outside of Canada if these programs were in progress in March 2020 or began between spring 2020 and summer 2022.
Measures have also been put in place to accommodate students who were forced to put their full-time studies on hold due to course cancellations as a result of public health measures.  For the winter, spring and summer 2020 semesters if a student's status changed from full-time to part-time status due to course cancellations their eligibility for a PGWP will not be impacted.
The government also recognizes that many international students are unable to provide letters of completion or final transcripts from their designated learning institutions due to school closures. As such, as a part of this temporary policy, applications will be accepted without letters of completion or final transcripts and IRCC will request these documents at a later date during processing.
All PGWP applications under this policy must be submitted by December 31, 2022. Contact us to determine your eligibility and to provide guidance for your application while this public policy is in effect.