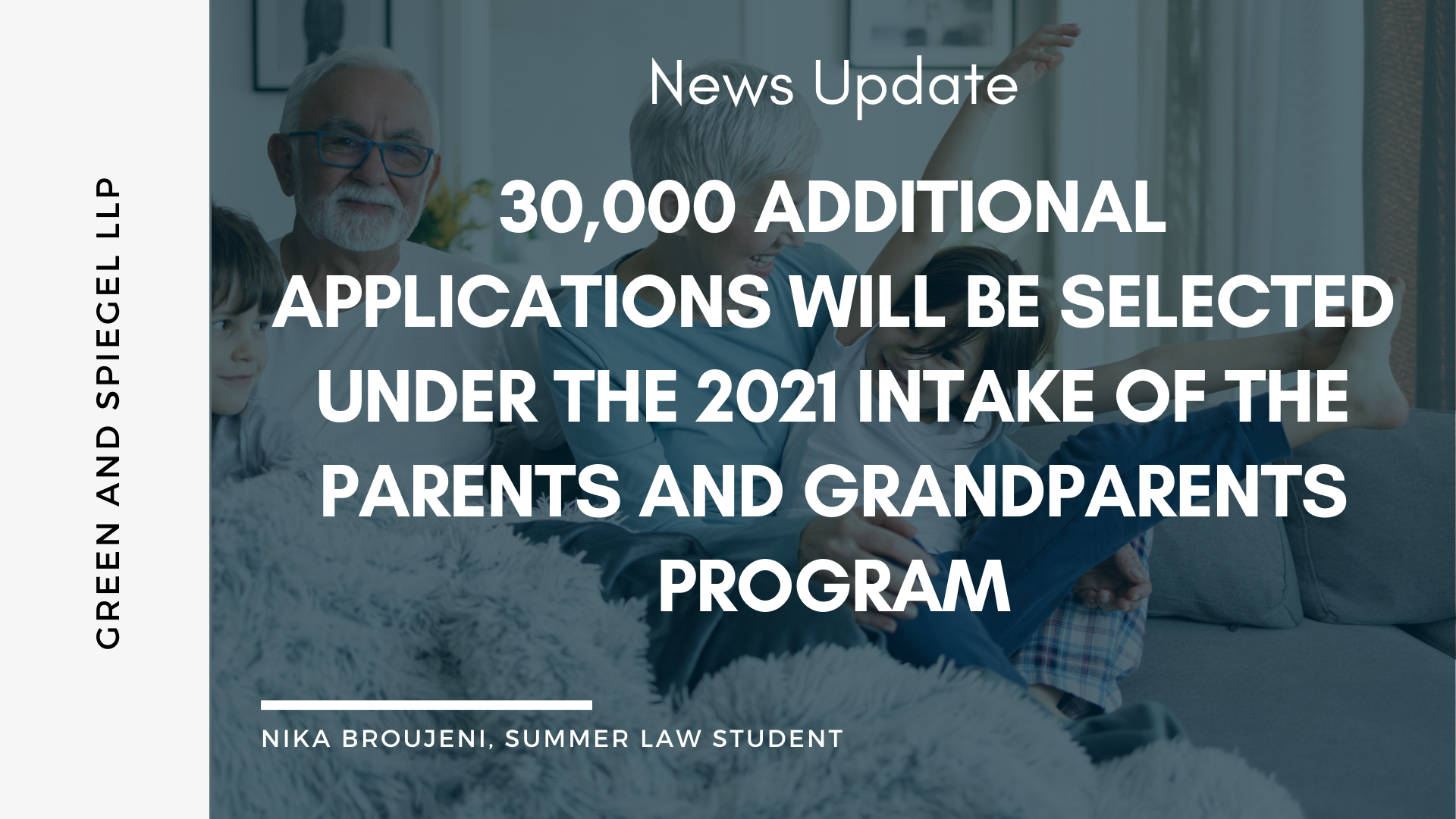 Family reunification has long been a key tenet of the Canadian immigration system, and the pandemic has further illuminated the importance of family. With this importance in mind, on Tuesday, July 20, 2021, the Honourable Marco E. L. Mendicino, Minister of Immigration, Refugees and Citizenship (IRCC), announced a record number of applications for the 2021 intake of the Parents and Grandparents Program (PGP).
Under the 2021 intake of the PGP, IRCC will accept a record number of applications allowing more Canadians to sponsor their loved ones. In 2020, 10,000 applicants were selected; the 2021 intake has been expanded to allow for 30,000 additional applications.
Using the same lottery selection system, the IRCC will randomly select applicants who have already submitted an Interest to Sponsor form under the 2020 PGP. The selected applicants will be notified via email sometime between September 20, 2021, and October 4, 2021. Selected applicants will have 60 days to submit an application using the IRCCs' new Permanent Resident Digital Intake tool, which is a new feature of the 2021 intake program, promising a simpler and an expedited application process.
In addition, recognizing the financial difficulties caused by the pandemic, the IRCC has confirmed that they will continue to use a more lenient income requirement for the 2020 tax year. The selected sponsors' taxes are assessed for tax years 2020, 2019, and 2018, however, for the 2020 tax year, the applicants are only required to show that they meet the minimum necessary income, instead of the standard minimum requirement income plus 30%. In addition, applicants are allowed to include their regular Employment Insurance benefits and temporary COVID-19 benefits in their sponsor's income.
Those not invited to apply may consider applying for a super visa, which would allow a parent or grandparent to visit them in Canada for up to 2 years at a time, without the need to renew their status. A super visa allows multiple entries for up to 10 years.
For more information on the Parent and Grandparent Sponsorship, please contact our office.