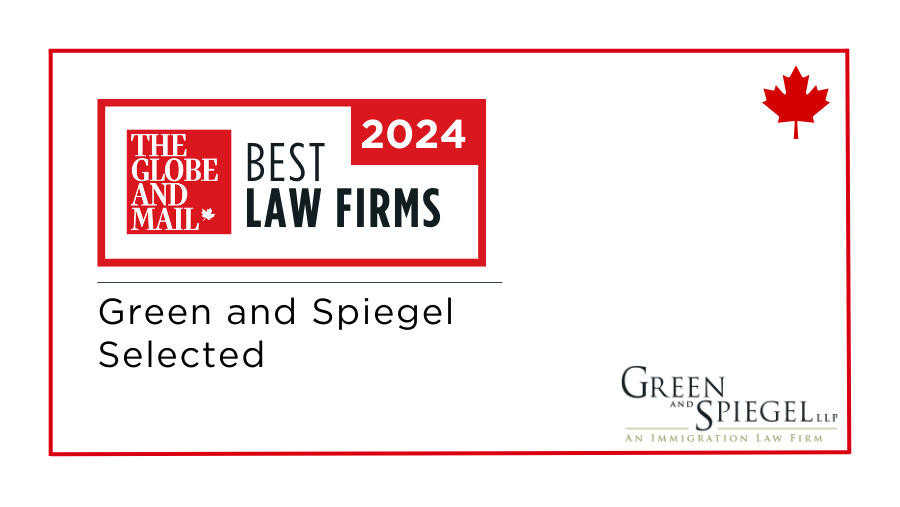 Green and Spiegel is pleased to have been selected once again in The Globe and Mail's Report on Business as one of Canada's Best Law Firms for 2024. The firm was recognized for its work in the area of Immigration Law.
Now in its third year, the list recognizes Canada's most widely recommended law firms in various legal fields. The award list is based on over 10,000 recommendations collected from peers and clients. This recognition is a testament to the exceptional legal contributions of our lawyers.
For more information, visit www.theglobeandmail.com/business/rob-magazine/article-meet-canadas-best-law-firms-ranked-by-lawyers-themselves/.