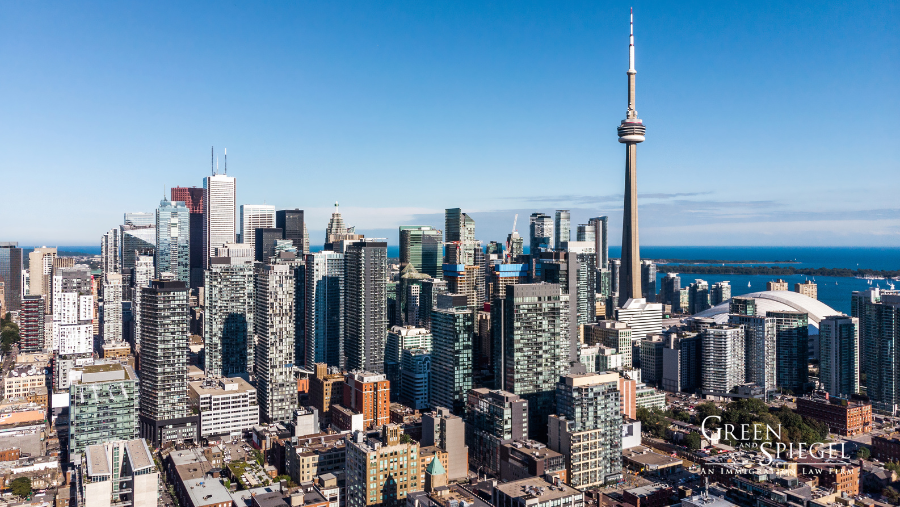 For any employer considering hiring a foreign national to work in Canada or even sending a foreign national for a short visit to Canada, it is essential to understand which activities are considered work and whether a work permit is required.
What is Considered Work?
The Immigration and Refugee Protection Regulations define work as an activity for which wages are paid or commission is earned, or that is in direct competition with the activities of Canadian citizens or permanent residents in the Canadian labour market.
Wages or commission include salary or wages being paid by an employer to a worker, remuneration or commission received for fulfilling a service contract, or any other situation where a foreign national receives payment for providing a service.
Activities that compete directly with the activities of Canadian citizens or permanent residents in the Canadian labour market refer to roles that a Canadian citizen or permanent resident should have an opportunity to do, or engaging in a business activity that is competitive in the marketplace.
Some examples of "work" include, but are not limited to:
a foreign technician entering Canada to fulfill a contract, even when they will not be paid directly by the Canadian company for whom they are performing the work;
self-employment, which could constitute a competitive economic activity such as opening fast-food franchise; and
unpaid employment undertaken for the purpose of obtaining work experience, such as an internship or practicum.
Where an opportunity is not being 'taken away' from a Canadian citizen or permanent resident, examples of activities that are not considered work include, but are not limited to:
volunteer work for which a person would not normally be remunerated, such as sitting on the board of a charity or religious institution or being on the telephone line at a crisis centre; or
remote work done by a temporary resident whose employer is outside Canada and who is remunerated from outside Canada.
Work Permit Exemptions
A work permit is typically required to engage in work in Canada, however, there are various exemptions to requiring a work permit. For instance, foreign nationals who are considered business visitors are exempt from requiring a work permit. A business visitor is defined as a foreign national who is not entering the Canadian labour market, as their business activities are international in scope, their main place of business and source of remuneration for the business activity is outside of Canada, and the accrual of profits remains outside of Canada.
Similarly, there are other types of work that do not require a work permit, including but not limited to:
military personnel;
performing artists;
guest speakers;
religious leaders;
expert witnesses;
emergency service providers;
and more.
Moreover, under the Global Skills Strategy, there are additional work permit exemptions for certain high-skilled work of a short-duration, including:
short-term work permit exemption for high skilled work of 15 or 30 days; and
short-term (120-day) work permit exemption for researchers.
Even where an exemption applies, foreign nationals should still prepare an application to present containing supporting documentation related to the purpose of their entry. While some foreign nationals are required to submit a consular application online and wait to receive the requisite approval prior to travel, certain visa-exempt foreign nationals may apply at the port of entry upon arrival in Canada.
Consequences for Unauthorized Work
Unauthorized work can result in significant consequences for employers and employees. For foreign nationals, unauthorized work in Canada constitutes a breach of Canada's immigration law, resulting in inadmissibility to Canada, which in turn can lead to removal from Canada and/or challenges remaining in or returning to Canada in the future, such as a temporary or permanent bar from re-entry.
From an employer perspective, hiring an unauthorized worker also contravenes Canada's immigration law and which carries potential penalties, including monetary fines and/or imprisonment. Employers are obliged to exercise due diligence to determine whether a foreign national is authorized to work in Canada. As such, employers must take steps to ensure that the foreign national obtains the requisite work authorization prior to commencing employment in Canada.
If you are unsure whether a work permit is required, we suggest contacting us for a consultation with our office, to assess your options and allow us to advise on next steps.