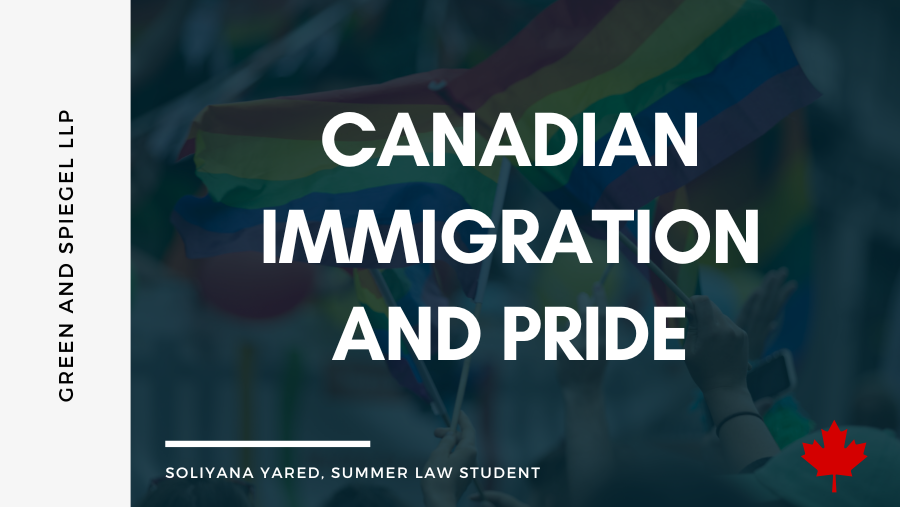 Beyond the warm weather, the month of June is highly anticipated for a very different reason. IT'S PRIDE! A time to celebrate love, resilience, and diversity for members of the 2SLGBTQIA+ community and their allies. Though pride is a happy time, it is rooted in a deep recognition and protest of the persecution faced by individuals based on their sexual orientation, gender identity, and/or gender expression.
This very persecution is a major reason why many choose to leave their home countries and come to Canada. Sexual orientation has been affirmed by the Supreme Court of Canada to fall under the categorization of "membership to a particular social group" (one of the many bases of persecution that the 1951 Refugee Convention recognizes as grounds for protection).
In the past few years, Canada has made great strides to ensure that it is a haven for 2SLGBTQ+ refugees seeking protection. Namely, in 2017, special guidelines were created to inform decision-makers in hearings of 2SLGBTQ+ refugee claims with special focus on the factors of sexual orientation, gender identity, and gender expression.
There are many non-governmental organizations that have taken up the cause of helping 2SLGBTQ+ people escape state-sponsored persecution. Rainbow Railroad is an organization that operates in the United States and Canada with the mission of helping individuals facing persecution find safety through emergency relocation and other forms of assistance. Since its founding in 2006, they have helped over 7,621 2SLGBTQ+ individuals in a number of capacities. To learn more about Rainbow Railroad click here.
Green and Speigel is committed to celebrating and fostering a diverse Canada that welcomes members of the 2SLGBTQ+ community with welcome arms. Several of Green and Spiegel's lawyers regularly assist 2SLGBTQ+ individuals to immigrate to Canada. If you or someone you know is facing persecution in their home country due to their sexual orientation, gender identity and/or gender expression, we encourage you to reach out to our team. Green and Speigel sincerely wishes everyone a joyous and safe pride month. For additional information, please contact us.