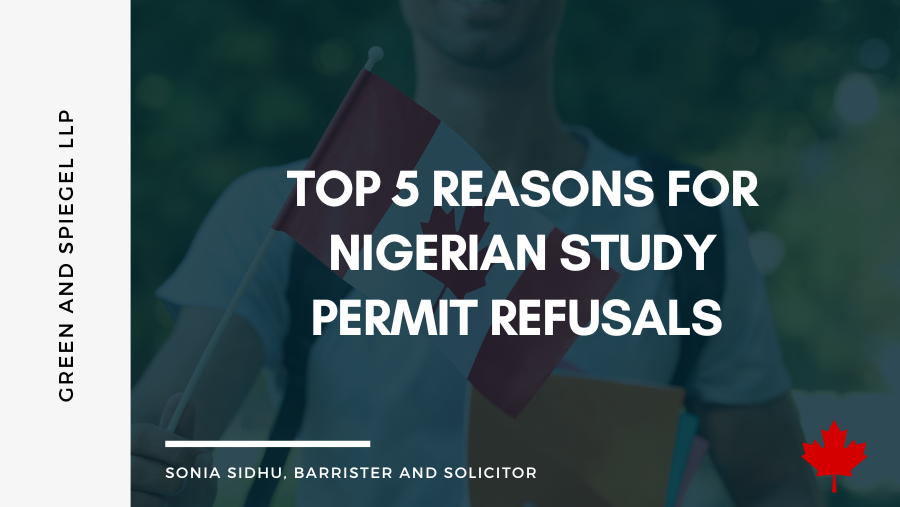 Nigerian nationals wishing to study in Canada face a number of distinct challenges. Although not unique to Nigerians, there are several factors that contribute to being refused entry to Canada. Based on our experience, these are the top five reasons applicants from Nigeria are refused study permits:
Insufficient Financial Support: A lack of evidence proving sufficient financial support is a primary reason why Nigerians are refused study permits. If an applicant cannot demonstrate they have sufficient financial resources to support themselves during their stay in Canada and pay their tuition, the application will be refused.
Lack of Strong Ties to Nigeria: An applicant's evidence must convince an immigration officer that the applicant has strong ties to Nigeria, that the applicant is a genuine student, and has a compelling reason to return to Nigeria after they complete their studies in Canada.
Employment Prospective in Nigeria: A lack of job prospects in Nigeria may be viewed negatively by an immigration officer as it may convey that the applicant will stay and work in Canada upon completion of their studies.
Choice of Program: Applicants must demonstrate a reasonable progression of studies that should be relevant to the applicant's prior education and work experience. In addition, the applicant must demonstrate a logical and genuine reason for wanting to pursue the program of study in Canada.
Incomplete or Inaccurate Application: Applications may be refused or returned due to incomplete or inaccurate information. The omission of information may result in more serious issues such as a finding of misrepresentation which could have significant negative consequences for an applicant in future applications.
If you have any questions or need assistance with your study permit application, please contact our office.