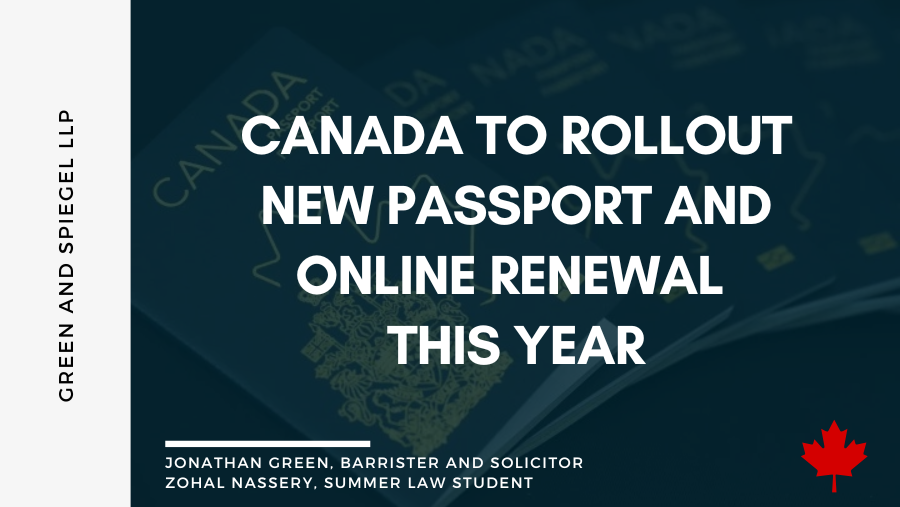 On May 10, 2023, the Federal Government introduced a new and revamped design for the Canadian passport.
The new passport, which has been updated with new artwork and improved security features, will soon be available to Canadians renewing their passports.
These new security features will help ensure Canadian passports remain one of the most secure, reliable and universally accepted travel documents in the world.
The new passports are projected to be out this summer and, starting this fall, Canadians will have the option to skip the line at the passport office and submit their passport renewal applications online.
The digital option will be quicker and easier for Canadians who need a simple renewal of a valid passport.
Individuals who were recently issued passports or hold existing passports will not need to obtain a new document – their passport will remain valid until its expiry.
*While the new passports roll out later this year, the Ministers explained that some Canadians will continue to receive the older version of the passport, which remain secure and reliable.
WHAT'S NEW?
Design: When placed under ultraviolet light, the new design reveals an outline of a maple leaf and artwork of Canada's diverse population, landscapes, wildlife and four seasons.
Security: The new passport contains a polycarbonate data page, which is used in Canadian currency and drivers' licenses.
The passport will also feature a see-through window with a second image of the passport-holder.
Personal information is engraved rather than printed with ink, which will make the passports more resistant to tampering and counterfeiting.
A visible passport chip and antenna have been added to confirm the validity of the passport and to help keep the information inside the passport safe.
PASSPORT WAIT TIMES?
The federal government has resumed processing domestic passport applications.
The public worker's strike, which ended on May 1st, caused disruptions to the passport program because essential workers were not allowed to open and process passport applications at the time.
As a result, Service Canada has been playing catch-up to the backlog of passport applications. The Minister also expects a surge in passport renewals this year, because the first 10-year passports issued in 2013 are about to expire.
Canadians should expect longer lineups and processing times in the months ahead.
DID YOU KNOW?
According to the Passport Index, Canada's passport is ranked 26th globally, and Canadian passport-holders have visa-free entry into 115 countries and can get a visa upon arrival in 51 countries!