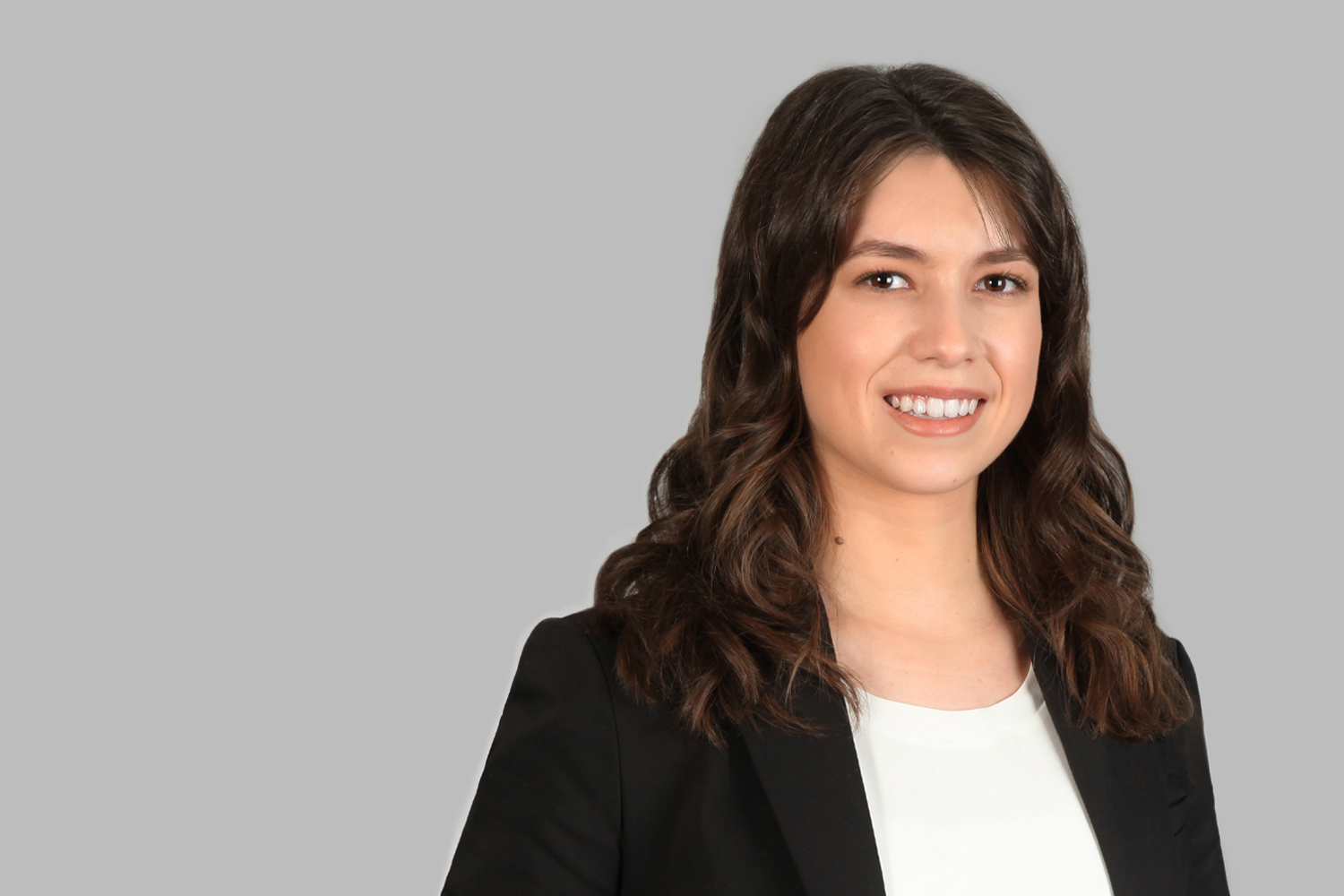 Toronto
150 York Street, 5th Floor Toronto ON M5H 3S5 CA
Bio
Azra Alagic is an Articling Student at Green and Spiegel LLP in Toronto. Azra assists clients with all aspects of immigration law in Canada. Azra is particularly interested in the intersection of immigration law and public policy.
Azra recently graduated from the University of Windsor, Faculty of Law. While in school, Azra was involved in the Migrant Workers Clinic and the Immigration and Refugee stream at the Legal Assistance of Windsor, where she served clients on various legal issues including permit renewals and citizenship application appeals. Azra also worked as a Research Assistant and Caseworker with the Class Action Clinic.
Prior to law school, Azra worked for a federal government agency, where she focused on the compliance of small immigrant businesses with legislative requirements. Azra also volunteered with the YMCA Employment and Immigrant Services and assisted with the resettlement of Syrian refugees in the Brant community. Azra graduated with a Bachelor of Arts (Honours) in Political Science from McMaster University, with a minor in Sociology.
Practice Areas
Education
J.D., University of Windsor, Faculty of Law, 2021
B.A. (Hons), McMaster University, 2017
Involvement
Women and the Law: Windsor Chapter, Mentorship Chair, 2020-2021
Mental Health and Wellness Initiative, Law Student Representative, University of Windsor Faculty of Law, 2018-2021
YMCA Employment & Immigrant Services, Canada Connects Volunteer, 2016-2020
Windsor Review of Legal and Social Issues, Junior Editor, 2019-2020
Windsor Law High School Outreach, Classroom Facilitator, 2019-2020
Awards
Graduated summa cum laude, McMaster University, 2017
Ontario Division's Celebrating Impact in Community Youth Leadership, Canadian Cancer Society, 2017
Dean's Honour Roll, McMaster University, 2016, 2017
McMaster Senate Scholarship, McMaster University, 2016
Certificate of Appreciation by Community Connections Program, YMCA Employment & Immigrant Services, 2016
McMaster Honour Award, McMaster University, 2013