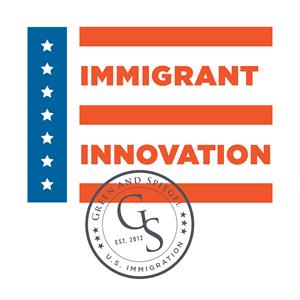 While working in the field of immigration law, Green and Spiegel U.S. has met countless immigrants with incredible stories that need to be told.
With so much negative press and the increasing negative stigma surrounding immigrants in the United States, Green and Spiegel's U.S. Practice Director and Managing Partner, Jonathan Grode, wanted to share inspiring, positive, and uplifting stories about people willing to sacrifice everything to start a life in the United States.
In this podcast, Jonathan talks directly to business owners about their experiences as immigrants. The podcast highlights conversations with immigrant entrepreneurs, including why they wanted to come to the United States, their path here, and how they started with nothing yet built a successful business. Guests include Green and Spiegel U.S. clients, immigrants throughout Philadelphia, and beyond.
Anyone interested in business, entrepreneurship, small business, learning about other cultures, and immigration law should tune into this podcast. Conversations revolve around adversity and how these extraordinary people have overcome their own difficult obstacles to achieve greatness. It also discusses their personal legal challenges, what is going on in immigration law now, and how changing the laws might make it easier for immigrants in the future.
The podcast is available via Apple Podcasts (iTunes), Google Podcast, iHeart Radio, RSS, SoundCloud, Spotify, Stitcher, and TuneIn.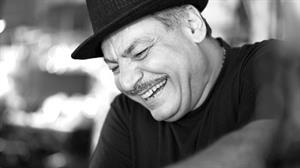 Featured Guest:
René Kobeitri, Founder And Owner Of Rim Groupe
Meet René Kobeitri, our first guest star on Immigrant Innovation, a podcast by Green and Spiegel. He is the Founder and Owner of Rim Groupe, which originated on the Cote d'Azur in 1982.
René first introduced the concept of around-the-clock service in his markets in Nice, France. Very soon, he expanded and opened shops in Cagnes-sur-Mer and Cannes.
By the late 1980's, René was the premier caterer to the finest Côte d'Azur hotel establishments. Around this time, he opened his first restaurant, La Ferme.
In 2006, René once again expanded Groupe Rim and ventured to the United States. Settling in South Philadelphia's famous Italian Market. He opened RIM Café, bringing with him the essence of the French Riviera and the Italian café tradition. At this cozy and eclectic nightspot, guests are made to feel welcome by René, who likens himself to a more friendly French Godfather. Each of René's drinks become a show, as you watch him personally make your Volcano Hot Chocolate.
A year after his arrival, René was recognized by Philadelphia Magazine for making the city's Best Hot Chocolate in 2007 and again in 2018 for Best After Hours Coffee Shop in their "Best of Philly" issue. René and his famous Volcano Hot Chocolate were also featured on the Food Network's show "Sugar High" in 2011. Master René has regularly been awarded Best Coffee and Tea House, as well as Best Chocolate in Philly's Hot List and Philly Happening. In Spring 2016, Master René was invited to be a Guest Chef at Disney's Food and Wine Festival in California.
Master René continuously hones his master barista skills, techniques, and artistry. He is excited to present Philadelphia with the first Victoria Arduino BLACK EAGLE VA388 espresso machine. Master René was invited by the Italian Victoria Arduino Company to accompany them at the 2016 New York City Coffee Festival.
In 2014, the adventure continued with the opening of Café Crema, the King of Cannoli, in the Italian Market featuring the first hot chocolate bar and Sicilian cannoli.  As he says, "If you don't MAKE IT HAPPEN, someone else will!"
In 2021, René was invited to film for a series featured on Amazon Prime by William Demeo. The season featuring Rene should be out between late 2021 to early 2022.
Currently, RIM Café is owned and operated by Rene Kobeitri and his, "Belle", Chara Rowland. René's five kids are a part of the business at RIM Café. Every few months, his grown children come to visit and make their appearance at the café, bringing new ideas, inspirations, and recipes to the business.