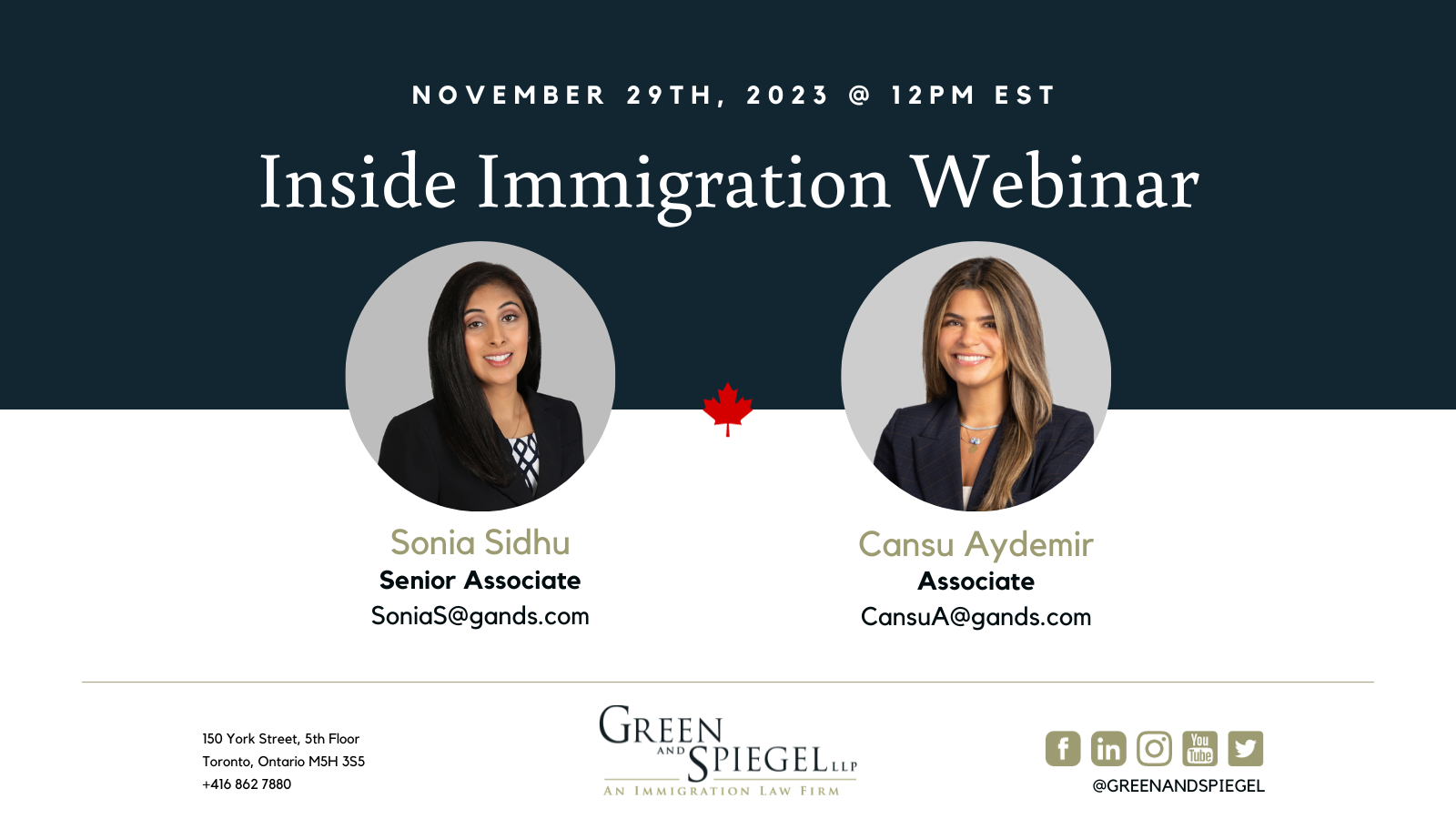 Inside Immigration Webinar – November 2023
Join us on November 29, 2023 at 12PM EST for our 'Inside Immigration' webinar. Panellists Sonia Sidhu and Cansu Aydemir will provide you with the latest developments in Canadian immigration.
The panellists will provide attendees with guidance, updates and best practices in these uncertain times and open it up to questions from the audience at the end of the webinar. These calls are completely free to join but spaces are limited, so reserve your spot today.