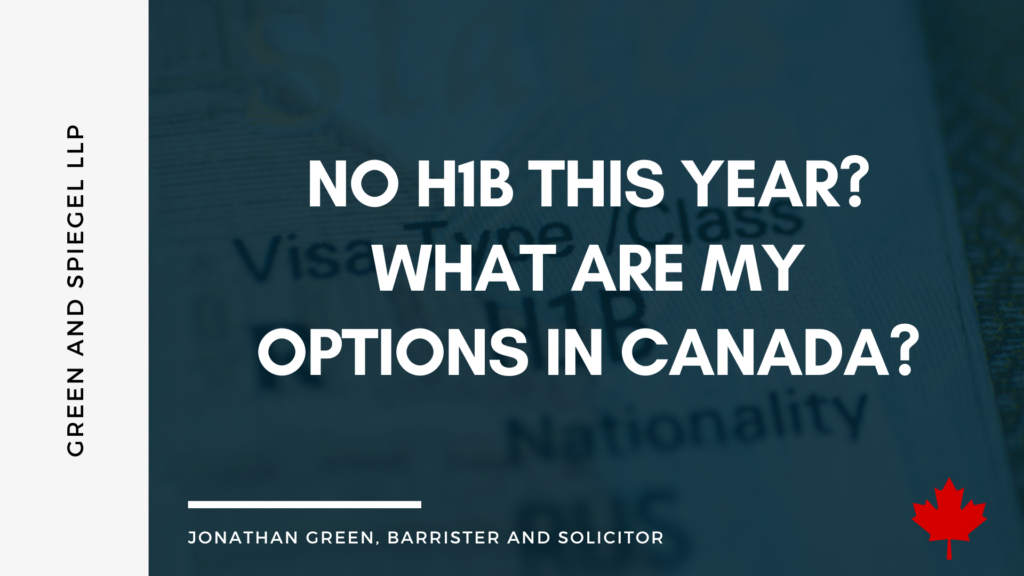 Each year, tens of thousands of foreign workers apply for the H1B visa program in the United States. This year, the H1B lottery left tens of thousands of people disappointed and frustrated by the U.S. system.  If you're a foreign worker in the U.S. who was hoping to apply for an H1B visa this year but was unable to do so, you may be wondering what your options are. Fortunately, Canada offers several programs that may be of interest to you.
The Global Talent Stream is a fast-track visa program for highly skilled workers. It is designed to help Canadian employers recruit foreign workers in occupations where there is a shortage of qualified Canadians. The Global Talent Stream has two categories: Category A and Category B. Category A is for workers who have been referred to the program by one of its designated partners, while Category B is for individuals working in specific occupations. If you meet the eligibility criteria for the Global Talent Stream, you could be eligible for a positive LMIA letter within just two weeks and a work permit shortly thereafter.
The Express Entry system is a points-based system for skilled workers who want to immigrate to Canada permanently. Candidates are scored based on factors such as age, education, work experience, and language proficiency. The highest-scoring candidates are then invited to apply for permanent residence. If you're eligible for the Express Entry system, you could receive an invitation to apply for permanent residence within just a few months.
The Start-Up Visa program is designed to attract entrepreneurs who have the skills and potential to build innovative businesses in Canada. To be eligible for the program, you must have the support of a designated organization, such as a venture capital firm or angel investor group. If you're approved for the program, you'll receive a work permit and be able to launch your business in Canada.
The Provincial Nominee Program allows Canadian provinces and territories to nominate foreign workers who have the skills, education, and work experience they need. Each province and territory has its own immigration programs, and the eligibility criteria can vary. However, if you have the skills and experience that a province or territory is looking for, you could be nominated for permanent residence.
If you were unable to obtain an H1B visa this year, don't despair, look north! Canada offers a range of visa programs that are designed to attract highly skilled foreign workers. From the Global Talent Stream to the Provincial Nominee Program, there are plenty of options available.
To learn more about your options and to determine which program is right for you, contact us and we can guide you through the process.