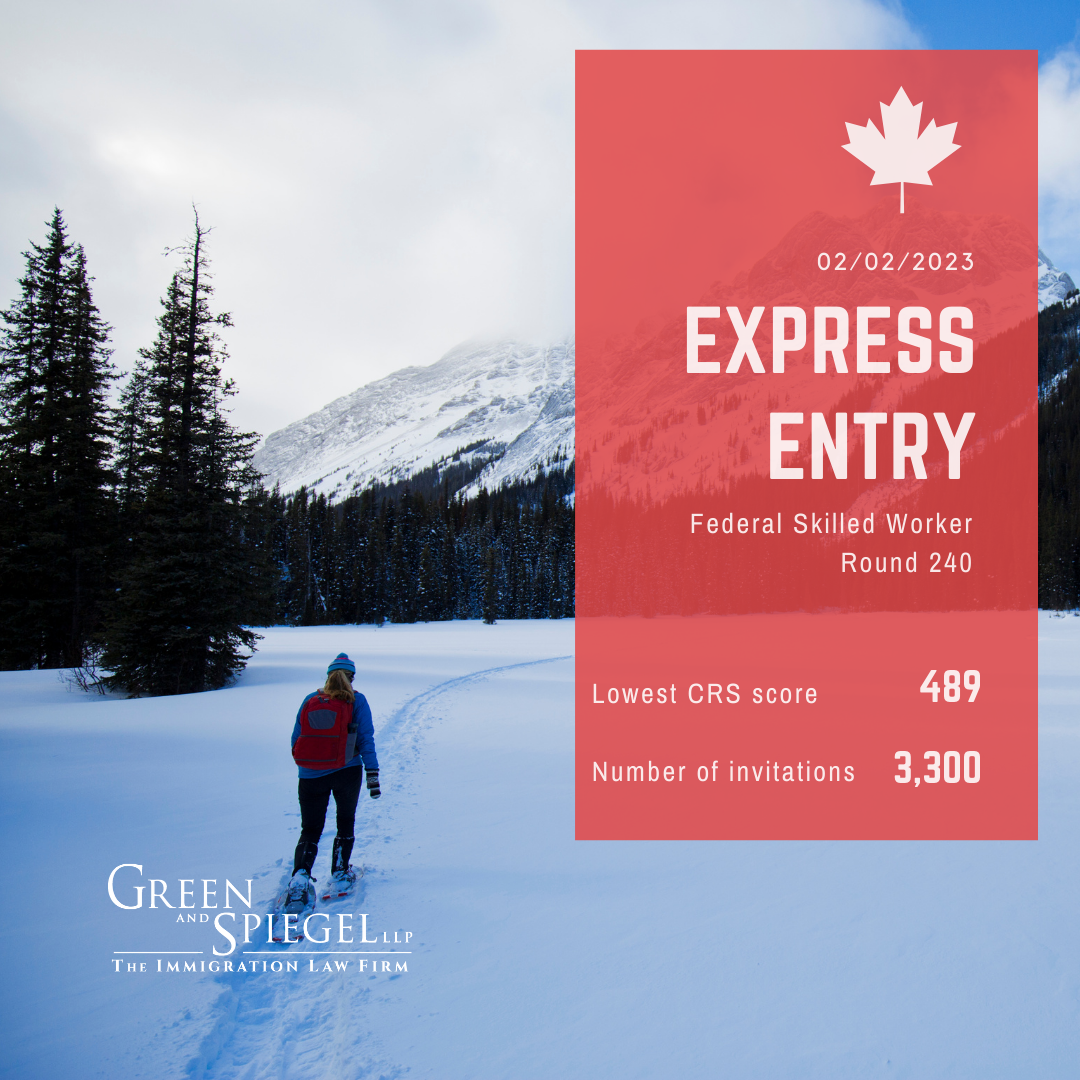 Today, Immigration, Refugees and Citizenship Canada (IRCC) held its first Federal Skilled Worker only draw through the Express Entry system since August 6th, 2020. In today's draw, 3,300 invitations to apply (ITAs) were issued to candidates with a minimum Comprehensive Ranking System (CRS) score of 489 or higher. IRCC has now invited 15,193 Express Entry candidates in 2023. Federal Skilled Workers must have a minimum CLB of 7, have a year of high-skilled work experience, and meet a points threshold.
IRCC applied its tie-breaking rule with the timestamp of March 29th, 2022, at 16:09:00 UTC, meaning candidates with a score of 489 were invited to apply if they had submitted their Express Entry profile before the timestamp.
If you have any questions about Express Entry, Permanent Residency, or other Canadian immigration programs, please contact us to schedule a consultation.