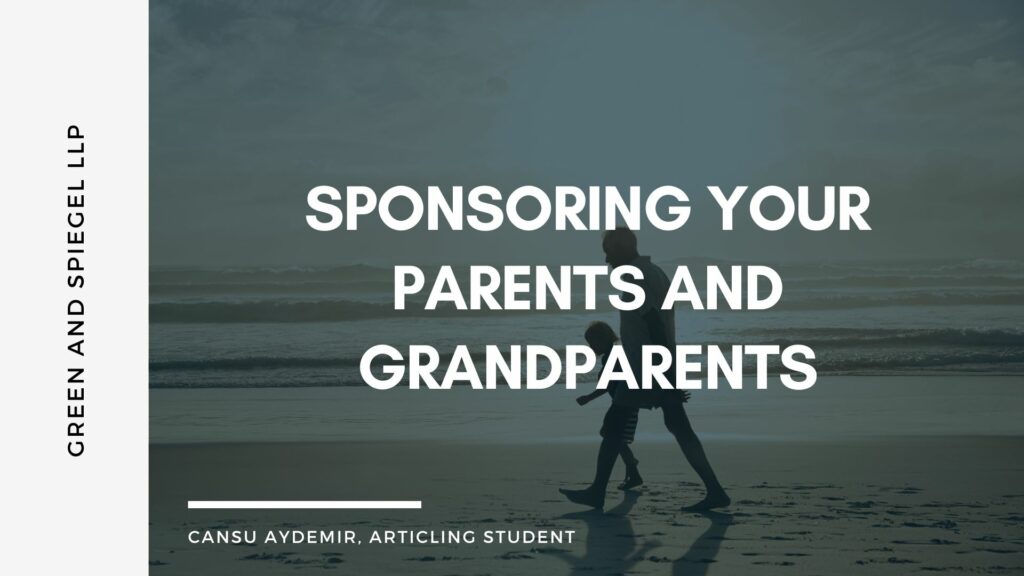 How to Get Your Parents to Join you in Canada?
Canada allows you to sponsor your parents and grandparents to become permanent residents through the Parents and Grandparents Program ("PGP"). Once they receive the permanent residence status, they can enjoy various benefits in Canada. These benefits include, but are not limited to, full-health care benefits, ability to work and/or study without a permit, and, most importantly, they would eventually become eligible to apply for Canadian citizenship.
Who is Included in "Parents and Grandparents"?
You can sponsor your own parents and grandparents who you are related by blood or adoption. You can also co-sponsor in-laws through your spouse.
Can I Sponsor my Siblings along with my Parents?
You are allowed to include your siblings (including half-siblings and step-siblings) in the sponsorship application, if they qualify as dependent .
Who is Qualified as a Dependant Child?
To qualify as a dependant child, your siblings (including half and step) must be under 22 years of age; and single (not married or in a common law relationship).
If your siblings (including half and step) are 22 years old and older, they may qualify as dependant children only if they are financially dependant on their parents due to physical or mental condition continuously since before the age of 22.
Are you Eligible to Sponsor?
To sponsor your parents and/or grandparents (along with their dependents) to Canada, you must:
Be at least 18 years old;
Live in Canada;
Be a Canadian citizen, a permanent resident of Canada, or a person registered in Canada as an Indian under the Canadian Indian Act;
Have enough money to support the people you want to sponsor.
How much Money is "Enough Money"?
Every year, IRCC publishes a table to show the minimum necessary income level to sponsor your parents and grandparents. The required income level for 2022 sponsors has yet to be published, but 2021's financial requirements can be a helpful for future applicants:
Income required for the 3 tax years right before the day you apply (sponsors applying in 2021)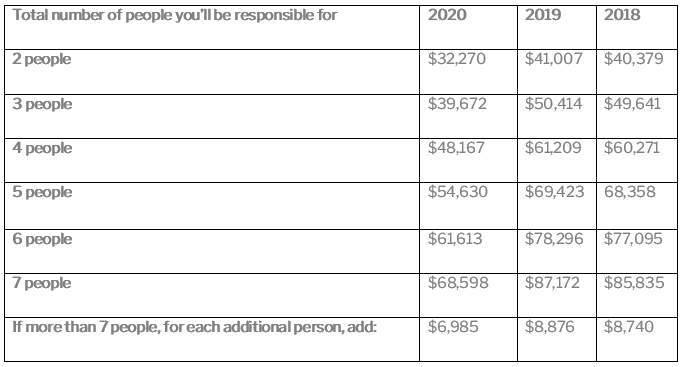 Immigration, Refugee, Citizenship Canada ("IRCC") reduced the income requirement in 2020, due to the negative financial effects of the COVID-19 pandemic, however, there is no confirmation that the 2021 income requirement will also be reduced.
Are Your Parents or Grandparents Eligible?
During the processing of the application, your parents or grandparents would be asked to provide medical exams and police certificates. If they have a criminal history and/or a serious medical issue they may be inadmissible to Canada. If they are found to be inadmissible due to their health or criminal history, they may not be able to enter Canada and/or become permanent residents.
How to Apply?
Currently, the PGP applications are based on a lottery system. For the past 4 years, IRCC opens up its system for a specific period of time in order to receive applications from Canadian citizens and permanent residents who want to sponsor their parents and grandparents to Canada. During this time, interested applicants put their names in the pool, through the "Interest to Sponsor Form", and wait for an invitation from the IRCC to apply to sponsor. Last year, the application process was fully online, but IRCC did not open its system for new applicants, and instead they invited people from the previous year's pool. For this year, it is still unclear if IRCC will be accepting new applications or inviting people who are already in the pool. An announcement regarding this year's the application process is expected to be made soon. Follow Green and Spiegel's social media accounts, blog posts and subscribe to the e-alerts and don't miss out the updates. 
Processing Times and Fees
The fees for sponsorship application are starting from CAD $1080. Currently, the processing time is 36 months, but don't forget to consider the delays caused by the COVID-19 pandemic.
Alternatives to Parents and Grandparents Sponsorship
An alternative to PGP is a super visa which allows parents and grandparents to stay in Canada for up to 5 years. Super visa allows multiple entries for a period of up to 10 years.
Super visa may be a good alternative to PGP as the super visa applications can be made any time of the year and there is no quota or cap for the maximum number of super visas issued in a year. However, it is important to remember that a super visa does not give the same benefits of a permanent residence status, and super visa holders are required to have medical insurance issued by a Canadian insurance company.
Contact Us
If you have any questions about sponsoring your parents or grandparents to Canada, please do not hesitate to contact us.