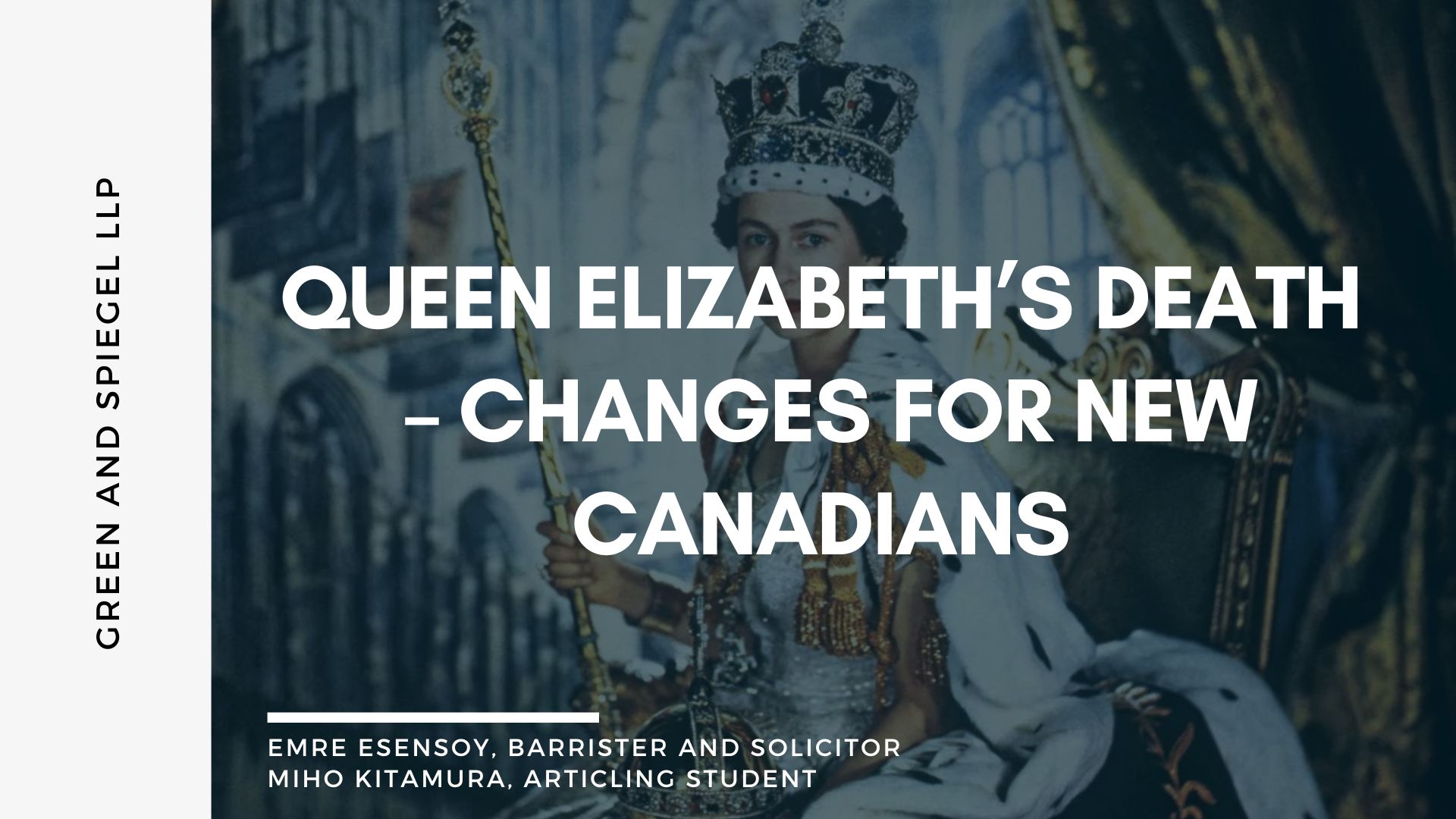 Queen Elizabeth II passed away on September 8th, 2022, at the age of 96. Shortly after the news broke, we received a message from someone waiting to become a Canadian citizen: "what will happen to my citizenship oath ceremony now?" It was a very good question. As Canada is a member of the Commonwealth of Nations, its head of state is the British Monarch. Queen Elizabeth was not only the Queen of the United Kingdom, she was also the Queen of Canada. With the transition to King Charles III as Canada's new head of state, here are some changes that will affect new Canadians.
Citizenship Oath
Canadian law requires candidates who are 14 years or older to take the Oath of Citizenship on the day they become Canadian citizens. Part of the Oath reads: "I swear (or affirm) that I will be faithful and bear true allegiance to Her Majesty Queen Elizabeth the Second, Queen of Canada, Her Heirs and Successors…" Now, candidates will have to swear allegiance to the new monarch, King Charles III. So far, citizenship oath ceremonies have been proceeding as scheduled.
The Oath is a legal requirement under the Citizenship Act. In 2014, the Ontario Court of Appeal rejected a constitutional challenge by three permanent residents who argued that the citizenship oath violated their rights under the Canadian Charter of Rights and Freedoms, namely freedom of conscience and religion, expression, and equality. The Court held that the oath requirement did not violate the Applicants' freedom of conscience and religion because the oath is strictly secular. Additionally, the oath did not violate their rights under freedom of expression, as the oath's purpose is not to compel expression, but to obtain a commitment to Canada's government.
This will not be the first time that the text of the Oath will be amended. In 2021, the government added the phrase "including the Constitution, which recognizes and affirms the Aboriginal and treaty rights of First Nations, Inuit and Métis peoples," as part of its response to the calls to action of the Truth and Reconciliation Commission.
Passports
On the front inside page of every Canadian passport, there is a reference to her Majesty the Queen, as it states:
The Minister of Foreign Affairs of Canada requests, in the name of Her Majesty the Queen, all of those whom it may concern to allow the bearer to pass freely, without delay or hinderance, and to afford the bearer of such assistance and protection as may be necessary. 
With King Charles as the new King of Canada, the reference to the Queen will also eventually be replaced. It is important to note however, that passports and other government documents that contain the Queen's image and reference will not be invalidated.
If you have any questions about obtaining Canadian citizenship, please do not hesitate to contact us.