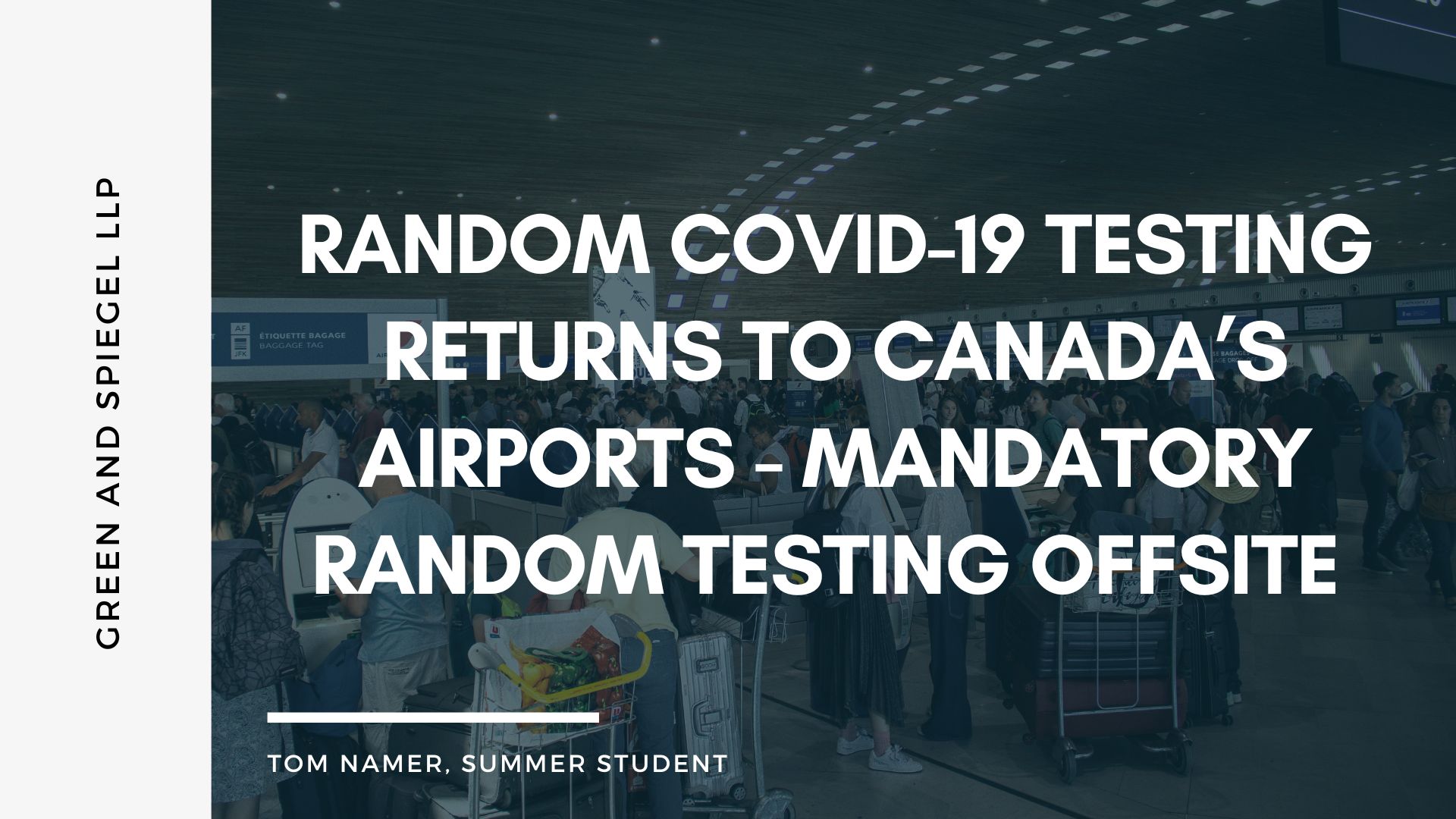 On Tuesday, July 19, 2022, Canada brought back mandatory random testing for individuals in Canada's four major airports – Vancouver, Calgary, Montreal, and Toronto. While the government previously halted its onsite mandatory random testing on June 11, 2022, the new mandatory random testing will be conducted offsite by either an in-person appointment at selected testing provider locations and pharmacies or through virtual appointment for a self-swab test.
Travelers will be informed via email within 15 minutes of completing CBSA's customs declaration. The email will contain information to help them arrange for their test with a testing provider in their region. Both vaccinated and unvaccinated travelers may be randomly selected for the test. If a traveler's mandatory random test result is positive, the individual must go into isolation for 10 days from the date of the test results – even if the isolation requirement is shorter in the individual's province or territory. If you are fully vaccinated and have tested positive for COVID-19 within 10 to 180 days prior to your entry to Canada, bring proof of your positive COVID-19 molecular test result to be exempt from mandatory random testing.
Nonetheless, travelers who do not qualify as fully vaccinated, unless exempt (Canadians and foreign nationals entering Canada to work on critical infrastructure), must continue to test on day one and day eight of their mandatory 14-day quarantine.
If you have any questions about this news update, or COVID-19 as it relates to Canadian immigration please contact us directly.