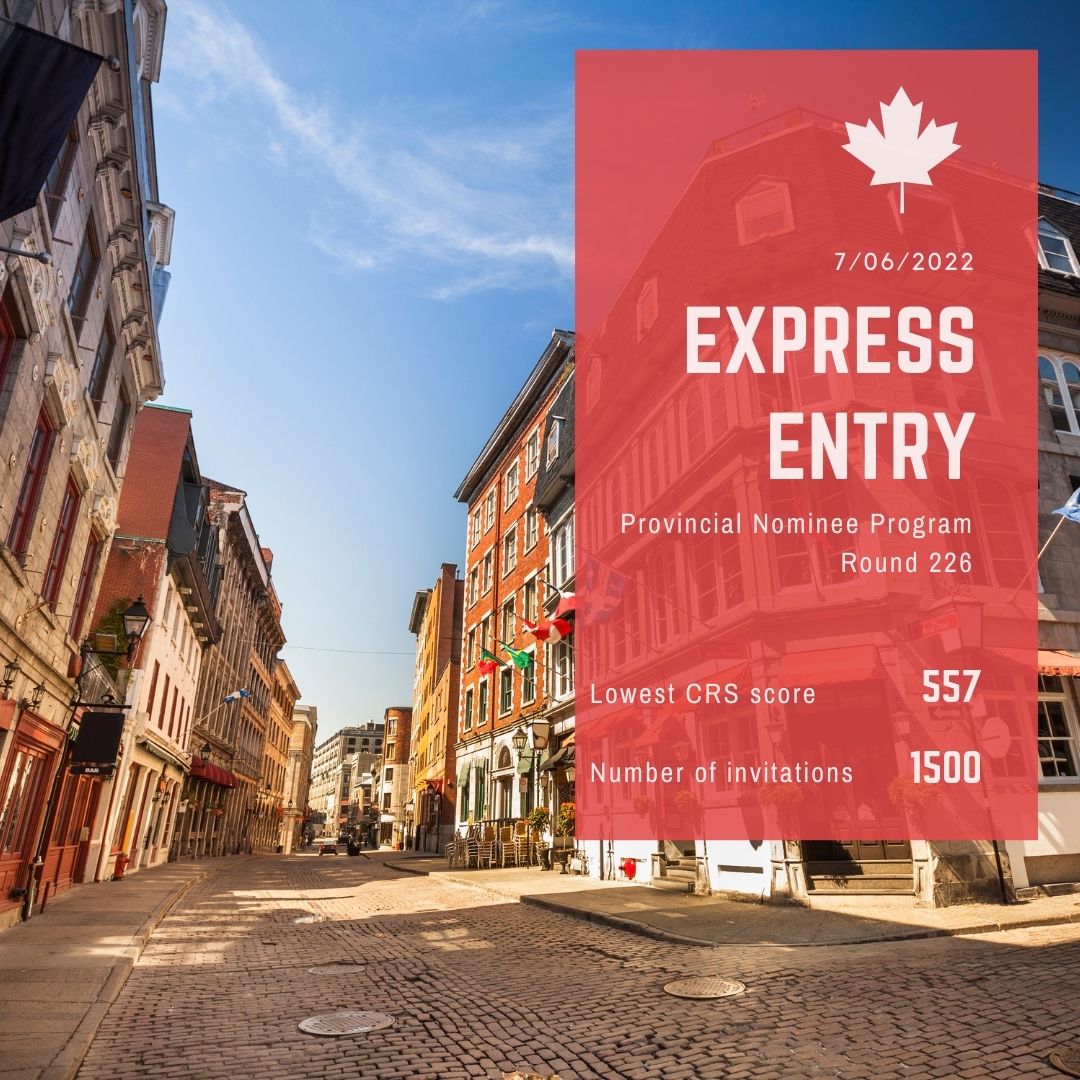 After 21 consecutive Provincial Nominee Program (PNP) draws and nearly 19 months later, Immigration, Refugees and Citizenship Canada (IRCC) held its long-awaited all-program Express Entry draw. 1500 invitations to apply (ITAs) were issued to candidates with a minimum Comprehensive Ranking System (CRS) score of 557 or higher.
An all-program draw considers every candidate in the Express Entry pool, rather than program-specific, and invites these candidates to apply for permanent residence based on their Comprehensive Ranking System (CRS) score. Candidates at or above the minimum CRS score in the pool will be invited to apply for permanent residence.
IRCC applied its tie-breaking rule with the timestamp of November 13, 2021, at 02:20:46 UTC, meaning candidates with a score of 557 were invited to apply if they had submitted their Express Entry profile before the timestamp.
Prior to COVID-19, the estimated processing time for Express Entry applications was approximately six months. This standard was applied regardless of program type or applicant location. Due to IRCC's inventory growth, a result of unprecedented global events, processing under the FSW program has increased to 26 months, over four times higher than the service standard, and is expected to increase to 36 months in the next year. CEC processing has also been impacted, now estimated at approximately 13 months. IRCC has recently committed to lowering these processing times back to the 6-month average standard by the end of 2022.
Just last month in May, Canada's economy added 39,800 jobs.  The reinstatement of the all-program Express Entry draw provides an excellent opportunity for employers and skilled newcomers alike to align and fill these positions. If you are an employer looking to hire global talent, or an individual assessing your Canadian immigration options, please contact us to schedule a consultation.